Drivers can end up spending a lot of money and time off the job when a truck has to be repaired. Luckily, Prime is here to help. The company's Road Assist Department now offers a new Pro Maintenance Class that will help drivers spend less time and money on truck maintenance.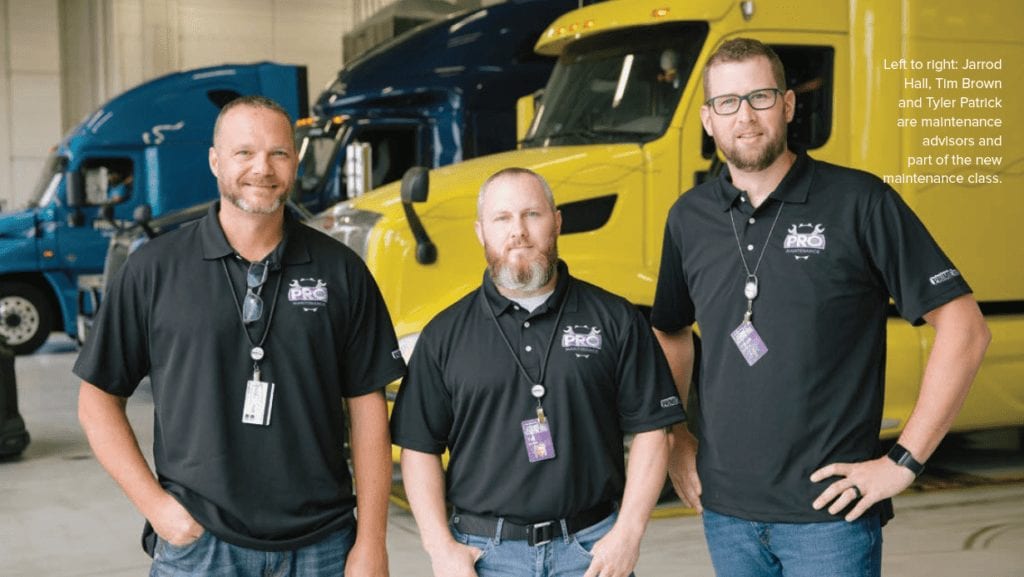 The class will have both instructional and hands-on segments to teach drivers how to take care of basic maintenance and repairs on their own trucks. The class, which is currently being ironed out, will be tentatively offered two days a week in Springfield, Missouri, and will proceed in levels. Once a driver has taken the 1 .0 class, they can move on to a 2.0 class, to learn simple repairs to more advanced fixes.
"You can teach somebody how to drive a truck and utilize their equipment, but what we've kind of missed the b oat on is teaching people how to fix their own equipment and how to proactively maintain it," says Tyler Patrick, maintenance advisor in the Road Assist Department.
Patrick says the class will provide knowledge to help drivers save money by not having to stop in repair shops to fix minor issues, which gives them time back on the road. "Instead of giving the money to shops, it gives our drivers more opportunity to put that money back in their own pocket and more revenue with less down time," he says. "You figure at a mile a minute and $1.50 per mile maintenance [average], think about spending two to three hours in a shop and how much revenue you've actually missed out on. By being able to teach our operators how to change a mud flap in 20 minutes versus waiting around for three hours at an outside shop, you really start looking at how much revenue this could actually help our drivers save while on the road."
The instructional segments of the new classes will feature PowerPoint presentations that elaborate on procedures and how much money a driver could save by doing repairs themselves, Patrick says. Then, the hands-on part will include going into the shop and going through repairs. Patrick says the idea for this class came from suggestions from Prime's long-term drivers and the help of Anthony Eck and Emily Plummer, who both serve on the Prime Driver Advisory Board (DAB).
Before the Pro Maintenance Class officially kicks off, Patrick says a beta class will first be taught to a handful of Prime's long-term drivers, so the team can review the results and make any necessary adjustments. Then alterations can be made before selecting a launch date when the class will become available for all drivers.
Patrick says no matter what your knowledge level is, if a driver has the slightest inclination they might be able to fix something on their truck without a shop, they can contact the Road Assist Department for help.
Written by Karen Bliss (417 Publishing)
Photo by Brad Zweerink (417 Publishing)
_______________
Ready to take this class? Contact your Fleet Manager or Road Assist Advisor to sign up!
Interested in starting your career as a truck driver for Prime? We're one of the largest trucking companies in North America and are proud to say that we train and employ the best drivers in the industry. Apply now online or call our Recruiting Team at 888-664-9121.