Every year, since 1992, ­Wreaths Across America has strived to expand the annual tradition of laying wreaths on fallen veterans' gravestones. Once, the only place wreath-laying took place was Arlington National Cemetery, but today, volunteers gather at more than 800 participating locations throughout the 50 states to simultaneously perform this symbolic ritual on the second Saturday in December. This year, the event will take place at noon EST on Dec. 14.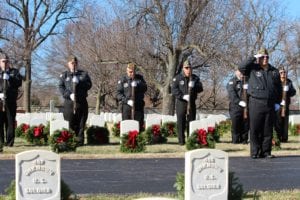 Prime Inc. has proudly supported ­Wreaths Across America for several years now by contributing money, time, qualified drivers, and equipment to deliver wreaths to veterans' cemeteries across the country. Prime has always been a strong supporter of our veterans and troops currently serving. This year, they will add 100 new trailers with the slogan "Support Our Troops-We Will Never Forget" and the Wreaths Across America logo to their existing fleet bringing the total of these patriotic trailers to 151.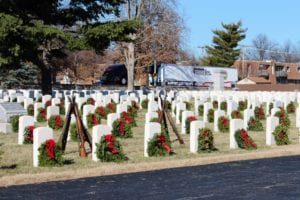 It's only with the help of generous trucking companies, volunteers, and active organizations that Wreaths Across America can take place. The goal of this special day is to remember, honor, and teach about the service and sacrifices American veterans have made for our country over the years. It's particularly important to teach younger generations about the freedoms Americans enjoy today that came at such a great cost.
The symbolism of a beautiful wreath adorning every gravestone is often emotionally overwhelming for family members of fallen veterans. As the late philanthropist Pierre Claeyssens once said so eloquently, "To be killed in war is not the worst that can happen. To be lost is not the worst that can happen… to be forgotten is the worst." That's why ­Wreaths Across America exists: to honor and remember fallen soldiers, recognize the sacrifices of surviving family members, and make sure our children know how they came to enjoy the freedoms they have today.
There is no cost to attend a ­Wreaths Across America event, but anyone who feels passionate about this tradition is encouraged to donate or become a volunteer to ensure this powerful ceremony is carried on for years to come.