North America's premier refrigerated, flatbed, intermodal, and tanker trucking company Prime, Inc. is challenging truck drivers from carriers across the country to compete at its third annual Fittest of the Fleet competition on Saturday, September 5, 2015 at Prime's headquarters in Springfield, MO.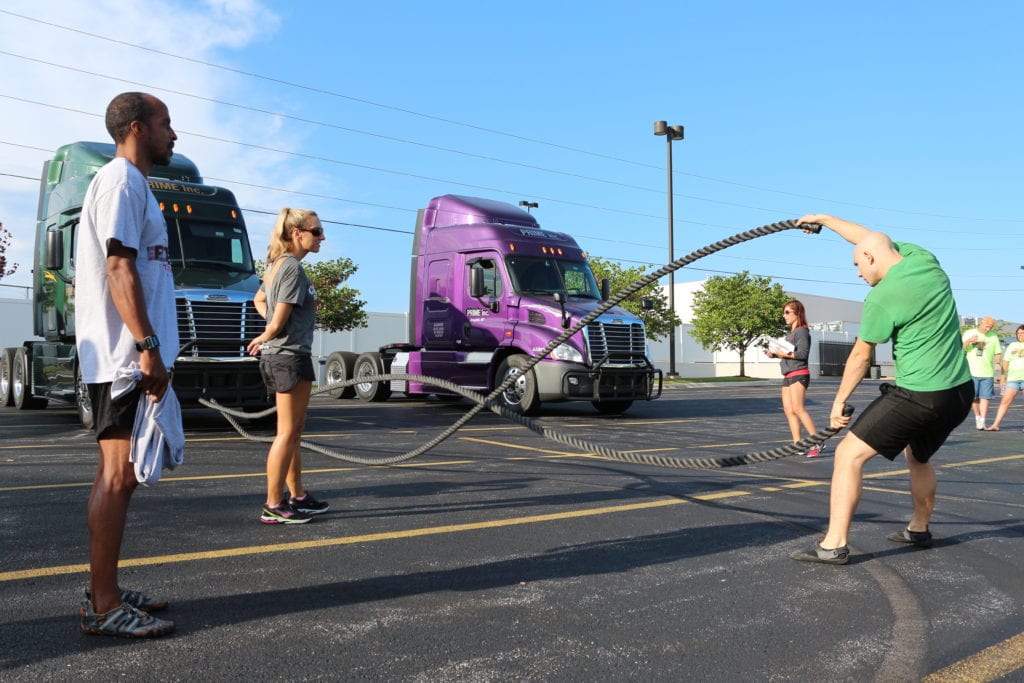 The annual fitness competition was created by Siphiwe Baleka, Prime's Driver Health and Fitness Coach, to showcase drivers who have made fitness a daily part of their truck driving career and to find out who is the fittest truck driver in America. Past champions have appeared in the media, including a feature in the April 2014 issue of Men's Health magazine.
"This year's competition is going to be a lot tougher. Already, drivers from Landstar, US Express, and PI&I have registered," says Baleka. "We have drivers who were three-sport athletes in high school, all-star athletes in college, marathoners, even a former professional tennis player who plays tennis and volleyball during his breaks. Most of these guys are exercising with intensity every day while out on the road."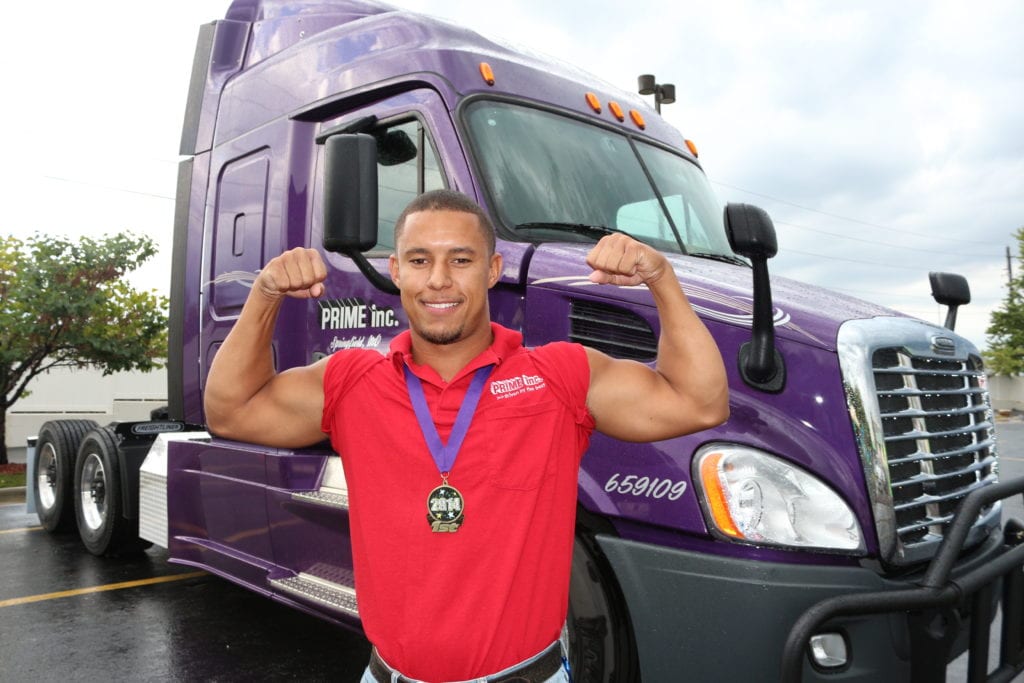 The competition is grueling. All drivers compete in three maximum effort events during the day, scoring points based on their finish in each event. The events can take from three to eight minutes to complete and are comprised of bodyweight exercises, fitness equipment, and even use of the truck. In 2014, Peterbilt sponsored the competition and put up prize money, which was claimed by twenty-seven year old Randee Lewis. In 2015, Peterbilt has doubled the prize money and the goal is to make it a truly "national" competition.
"We have reserved 30 competition slots for drivers from other fleets across America. We can do a lot to promote both driver image and fitness by exhibiting those truck drivers who are in peak physical condition," says Baleka. "Whoever wins this year's competition is going to be the fittest driver in America and a spokesperson for the movement."
For more information about the competition, including eligibility, a highlight video, and online registration, visit http://driverhealthandfitness.com/dhf-athletic-division/fittest-driver-at-prime/or contact Siphiwe Baleka at sbaleka@primeinc.com
About Prime Inc.
Founded in 1970 by Robert Low, Prime, Inc. is North America's most successful refrigerated, flatbed, tanker and logistics trucking company. Headquartered in Springfield, MO, Prime's personnel, equipment and technology remains on the cutting edge of the transportation industry, and the company's growth remains steady and well managed.