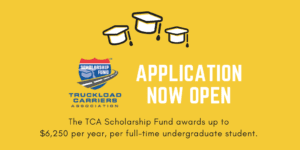 Since 1973, the Truckload Carriers Association (TCA) Scholarship Fund has been helping students with connections to the truckload industry. The Fund awards up to $6,250 per year, per full-time undergraduate college student. Much of the program's support comes from within the truckload family—companies and individuals who are committed to our community's future. The Truckload Carriers Association Scholarship application period is now open.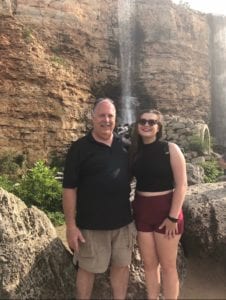 Last year, eight members of the Prime Inc. family were recipients of the TCA Scholarship. One recipient was Kaitlyn McPhee who is the daughter of Scott McPhee who has driven for Prime Inc. since 2015.
"Thank you for letting me know about the TCA scholarship opportunity. I'm so glad to be chosen as one of the [2019-2020] winners! I am a second year Burnett Honors Scholar at the University of Central Florida." -Kaitlyn McPhee
Learn more about the TCA Scholarship on https://www.truckload.org/scholarships/.