If you're considering becoming a truck driver, you probably have a lot of questions. You're curious about pay, available routes and CDL training. And you likely want to know more about life on the road. Truck driving is a lifestyle, and it isn't the right fit for everyone. 
One of the top concerns about truck driver life is hygiene. Long driving schedules and being away from home make it hard to keep up with personal hygiene. 
Most shippers and receivers don't allow truckers to use their restrooms. Finding restrooms can be tricky in some areas, yes. However, the larger question many soon-to-be truckers wonder is where to take showers on the road. 
Finding the time to visit a truck stop shower can be challenging. Good planning, truck stop rewards and handy on-the-go toiletries help drivers stay clean and fresh.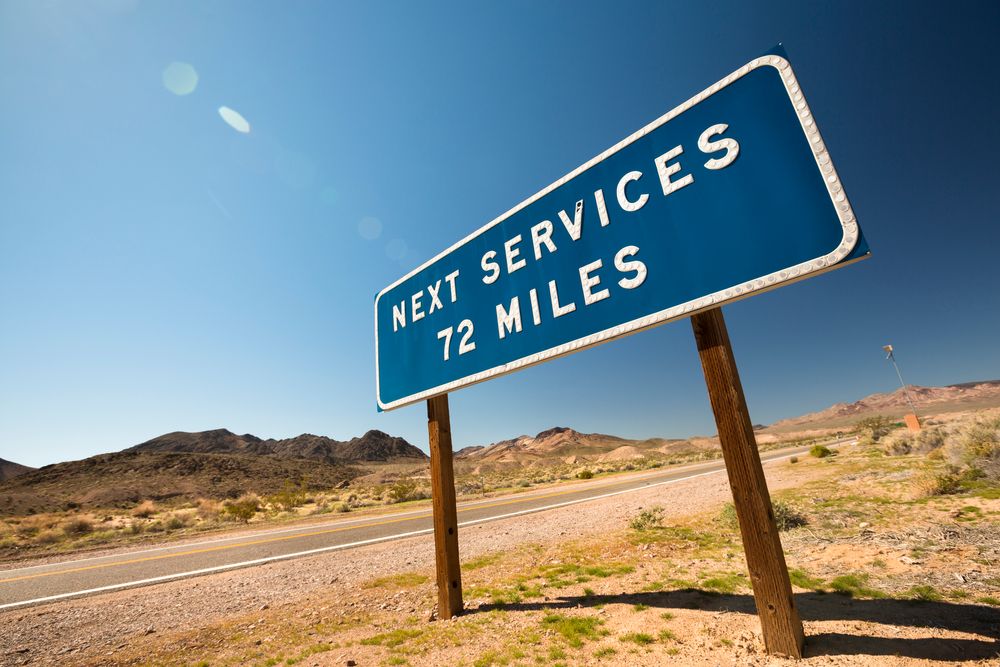 Where to Take Showers on the Road
Your first option for showering on the road is your company's terminal. Many trucking companies offer showers and amenities for drivers passing through. 
Prime's facilities include spacious, clean showers that are open 24/7. When drivers stop by one of our terminals, they also have the opportunity to do laundry, visit a physician or grab a bite to eat. If drivers stay overnight, they can take a break from sleeping in their cabs and rest in one of our single-occupancy bunk rooms. 
Prime's company terminals are located in:
You won't always be near a company terminal, but many truck stops offer showers. Truck stop showers are clean, private rooms that can only be accessed with a provided code or key. 
Inside each shower room, you'll find a sink, mirror, shower, toilet, fan and outlet. Some truck stops also have a hairdryer in each room. 
When you purchase a shower at the register, the cashier will give you a receipt with a code on it. You will use that code to enter the shower room. Truck stop showers are secure. You'll be the only one with the code, so you can relax and enjoy your break from driving.  
Most rest stops with showers include some items for drivers:
1-2 towels

Washcloth 

Soap
You never know what will be available at the truck stop, so always be prepared and bring items. 
Not every truck stop has showers. Before you bank on being able to shower, check the amenities at popular truck stops and see if you can reserve a shower in advance. Try stopping at one of the truck stop chains below on your next trip:
What You Need in Your Truck Driver Shower Kit
You haul everything you need inside with you when showering at a truck stop. Your truck driver shower kit should include the hygiene items you use regularly. Take anything that will help you feel happy and refreshed. 
Pack your must-have items in a duffle bag along with a change of clothes and shower shoes. You may wish to pack extra towels in case the truck stop shower only has one or if you prefer to use your own.
Shampoo

Soap

Lotion

Razor

Comb

Hairdryer 

Deodorant

Makeup

Towels

Clothes

Shower Shoes
How Much Does It Cost to Shower at a Truck Stop?
Showering at truck stops isn't free. It can be pricey to shower on the road. Truck stop shower costs are $10 on average. Some truck stops may charge up to $20. Drivers can avoid these truck stop shower prices by joining rewards programs and earning free shower credits. 
Earn Free Shower Credits
Pilot Flying J's

myRewards

program includes a category called "

Shower Power

." As you save up rewards points, you'll receive shower and drink credits. Fuel up more than 1,000 gallons in a month and earn a free shower every day. 

Love's Travel Stops offers

My Love Rewards

, which gives you a free shower credit for every 50 gallons of fuel you buy. Shower credits are good for one week. The Love's app allows drivers to check in for their shower without going to the register, and it displays the

busiest shower times

throughout the day. 

TA-Petro's

UltraONE

rewards program gives drivers "UltraCredits" every time they fuel over 60 gallons. Drivers can use these credits for showers, meals or parking.
If you're out of shower credits, it never hurts to ask a fellow driver. Extra credits often expire before drivers can use them up. 
How Long Are Showers at Truck Stops?
There are no time limits on showers at rest stops. You won't be kicked out after 10 minutes or have to worry about a countdown clock. Drivers don't need to feel rushed when using truck stop showers, but they should be mindful of how much time they spend. 
Truck stop showers are usually busy, with many truckers waiting to shower. It's common to wait 30 minutes to an hour for a shower room. Follow truck stop shower etiquette and don't spend more time than necessary showering. By only taking the time you need, you show respect to your fellow drivers and their schedules. 
Do Truck Stop Showers Provide Towels?
Most truck stops provide one to two towels in every private bathroom. After each customer, the truck stop cleans the bathroom and replaces the towels. Though towels are provided, you may feel more comfortable using your own or bringing extras. 
When You Can't Shower
There will be days you can't shower. Time constraints and lack of nearby facilities play into whether you'll be able to shower or not. You can freshen up and boost your spirits using supplies in your truck. 
If you have washcloths and a bottle of water, you can take a sponge bath to remove any dirt from the day. Many drivers use baby wipes for the same effect. Using a bottle of water and a cup, drivers can also brush their teeth without being near a sink.
Before every haul, check your supplies for the days you can't shower. Consider bringing these items for your no-shower days: 
Bottled Water

Baby Wipes 

Small Mirror

Hand Sanitizer 

Dry Shampoo

Deodorant 

Micellar Water 

Washcloths

Extra Clothes
When you can't shower, it's more important than ever to have several clean outfits at your disposal. Drivers should pack extra shirts, undergarments and socks. Changing your clothes often will help you feel clean and ready to take on the next stretch of road. 
Are you considering a job as a truck driver? New and experienced drivers are welcome at Prime Inc.
You can apply online or contact our Recruiting Department at 866-290-1568 to learn more about our application and CDL training process.