Our fallen and living veterans have sacrificed so much to keep our communities safe and protect our freedoms. From World War II to today, around 18 million Americans have served or are currently serving in the U.S. Armed Forces. Though we celebrate veterans on Memorial Day and Veterans Day, there are many ways to honor our heroes throughout the year. 
Prime supports veterans across the country, highlights drivers with military service, and assists veterans who are ready to transition to trucking careers.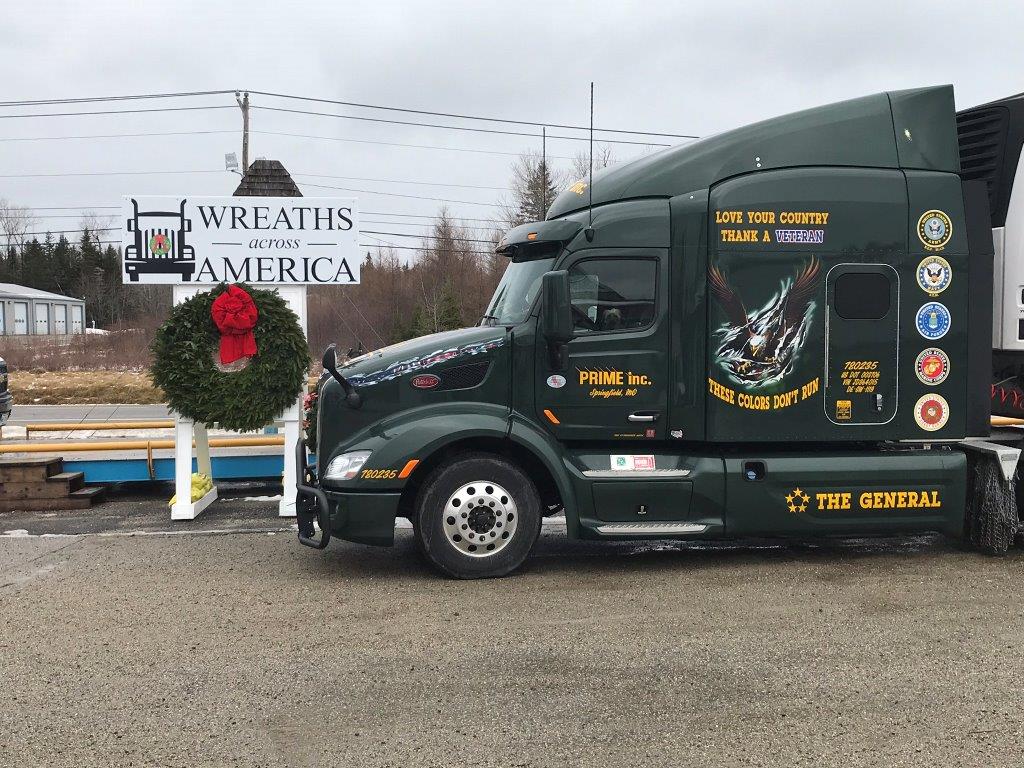 A December Tradition: Wreaths Across America
Prime is dedicated to recognizing our veterans and their service to our country. Every December, Prime drivers deliver wreaths to veterans' cemeteries as a partner of Wreaths Across America. 
What began as a simple project has now turned into a national event. Morrill Worcester, the owner of Worcester Wreath Company, was left with a surplus of wreaths in the winter of 1992. Since visiting Washington D.C. as a child, the Arlington National Cemetery was a place that Worcester had always loved. A great idea struck him, and he arranged to place the extra wreaths throughout a section of the Arlington National Cemetery. 
Worcester continued this tradition each year until it received national attention. He established the nonprofit Wreaths Across America in 2005. Today, Wreaths Across America lays wreaths on approximately 267,000 gravestones at the Arlington National Cemetery and coordinates wreath deliveries for more than 2,100 locations across all 50 states and abroad. 
The mission of Wreaths Across America is: "Remember our fallen U.S. veterans. Honor those who serve. Teach your children the value of freedom." Together, Prime and Prime drivers help carry out this mission by volunteering time and equipment to deliver wreaths to participating cemeteries. 
As part of the "Honor Fleet," Prime drivers have had the opportunity to bring wreaths to the Arlington National Cemetery, as well as local cemeteries like the Springfield National Cemetery and Missouri Veterans Cemetery.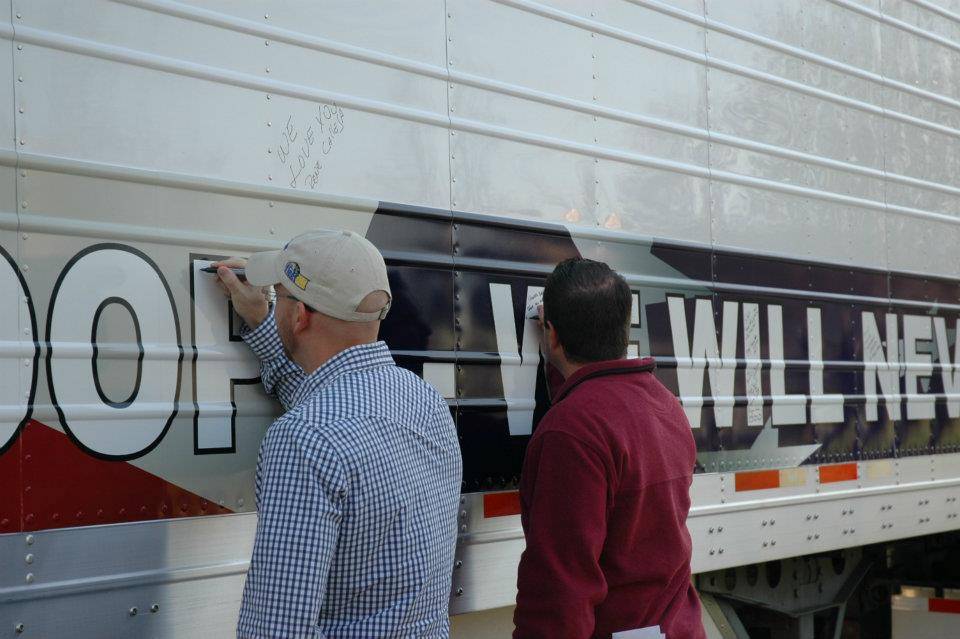 Recognition All Year Long
Serving your country is something to be immensely proud of, and Prime acknowledges our veteran drivers with gratitude and appreciation every day of the year.
Recognition.

Every week, we recognize the veterans in attendance at our Driver Safety Meetings. We also spotlight service members and veterans in every issue of our

Prime Ways

magazine. 

Complimentary decals.

We provide veterans with military decals to display their service proudly on their trucks. Decals can be picked up at the company stores in the Springfield, MO; Pittston, PA; and Salt Lake City, UT. 

Veterans Day parade.

We support the veterans in the southwest Missouri community by participating in the local Veterans Day parade every year.  
CDLs for Veterans: Military Fast Track
Along with recognizing veterans for their service, Prime assists veterans as they train for their Class A CDL and begin their trucking careers. Are you a veteran interested in truck driving? Veterans can take what they've learned from military service and apply it to life on the road. 
Reliability, focus, punctuality and the ability to work in a team are skills that translate well to trucking. Drivers must be able to work with their fleet manager or co-driver to deliver freight on time. Drivers often work in challenging conditions and have to handle responsibility. Veterans are trained to do just that. 
The Prime Inc. Military Fast Track recognizes those who have served in the armed forces with a reduced contract upon entering our Training Program. Veterans interested in this benefit should request more information from their recruiter.
FMCSA Waives CDL Tests for Veterans
Some veterans leave the service with experience operating large vehicles. The Federal Motor Carrier Safety Administration (FMCSA) offers a Military Skills Test Waiver Program and Even Exchange Program to veterans who wish to pursue truck driving careers and need a CDL. 
The CDL test consists of a written knowledge assessment and a driving test. Veterans with two years of experience operating heavy military vehicles can obtain their CDL without taking the driving test if they meet the Skills Test Waiver requirements. Those with more experience may be able to waive the knowledge portion of the CDL test as well. If you qualify and your state participates in the program, you may be able to exchange your military license for a CDL.
Contact our recruiting department at 866-290-1568 to learn more about our opportunities for veterans. We are here to answer your questions about training and our current job openings. 
Ready to kickstart your career?
Apply to Prime today and discover where your career takes you next.