Prime's Training Program prepares you for a career in trucking by helping you obtain your CDL and receive hands-on experience behind the wheel. Throughout each stage of training, you will receive valuable insight from professional drivers who've been in your shoes.
Whether you're thinking about applying or you already have been approved to get started with us, here's what to expect at your first stop: new driver orientation.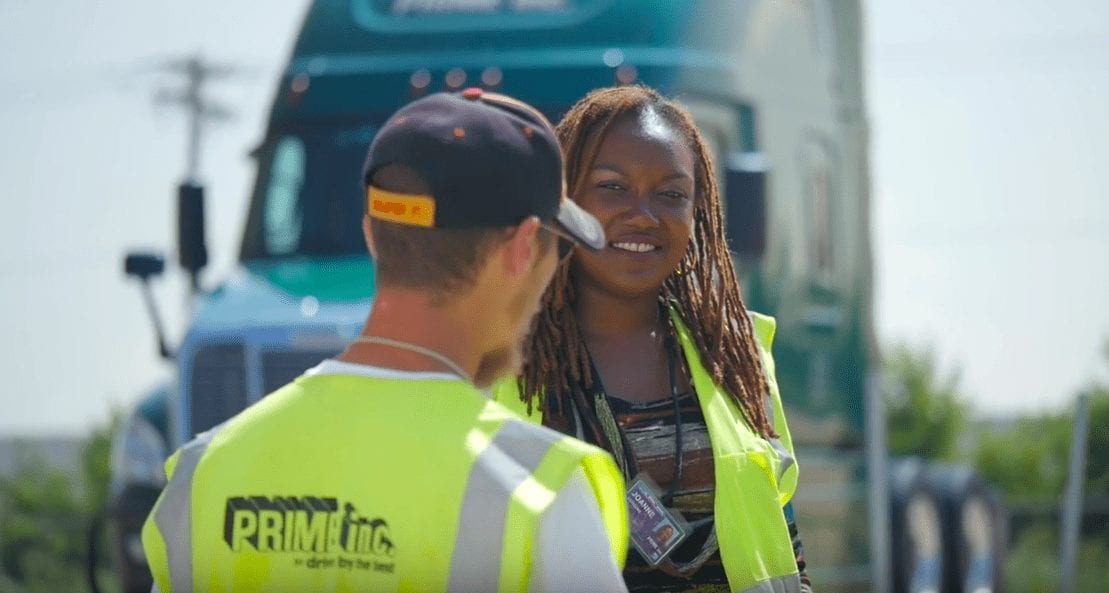 WHAT DO YOU NEED TO DO BEFORE ORIENTATION?
1. Apply online at www.primeinc.com. 
2. Obtain your CDL Permit in your home state. After earning your CDL Permit, discuss next steps with your Prime Inc. Recruiter to get scheduled for orientation in Springfield, MO; Salt Lake City, UT; or Pittston, PA. 
HOW MUCH DOES TRUCK DRIVER ORIENTATION COST?
Prime provides lodging and three meals a day during orientation. Prime covers the cost of bus transportation to orientation. If you would prefer to travel via car or plane, Prime does offer a reimbursement option. Check with a Prime Recruiter to confirm current travel options and reimbursement details.
There is no cost to go through the Prime Training Program, as long as you sign a one-year contract to drive for Prime. 
Truck driving schools can cost anywhere from $3,000 to $10,000 or more. Company-sponsored CDL training saves you money. At Prime, new drivers get paid while training with their CDL in the final stage of our Prime Training Program during what is known as TNT training.
WHAT SHOULD YOU PACK FOR TRUCK DRIVER ORIENTATION?
Think about packing for Prime's truck driver orientation like packing for a short vacation. You will need to bring enough clothing for seven days, bedding, and toiletries. Laundry rooms will be available at your hotel or terminal.
Here's a list of what to bring:
Clothing, including a jacket
Sleeping bag or blanket
Pillow
Towel
Soap
Shampoo
Deodorant
Toothbrush
Toothpaste
Phone charger
Notebook
Pencils
You won't need bedding or towels during orientation. Those will be provided with the hotel accommodations. However, you will want to bring them for the next portion of your training on a truck. Keep this in mind when packing. Only bring the necessities and keep your belongings to one to two soft sided bags to save space.
When you move onto the next phase of training, you may want to add wet wipes, hand sanitizer, sunglasses and a laundry bag to your packing list.
To prevent the spread of COVID-19, we are requiring that students bring and wear their own masks. Watch this CDC video to learn how to make a mask.
Aside from clothing and classroom supplies, you will need to pack the following documentation.
Long form physical
Medical card
Original birth certificate (View a list of acceptable alternatives.)
Driver's license
Voided check (To set up direct deposit option.)
What's Truck Driver Orientation Like?
When you come for truck driver orientation, you will visit one of our three orientation facilities in Springfield, MO; Pittston, PA; or Salt Lake City, UT. Orientation at Prime consists of an interview and file review, computer-based training, driving simulator training, and classroom training.
Once you've made it to one of our orientation facilities, you will complete a handwritten application and take a preliminary driving skills test. This test, along with your file, will be reviewed by an associate on our orientation team. Your file should note previous education, employment history and past criminal violations.
Over the next few days, you will learn about hazmat handling, electronic logs, cargo claim prevention, safety and more. Your training will take place in the classroom and virtually through driving simulations.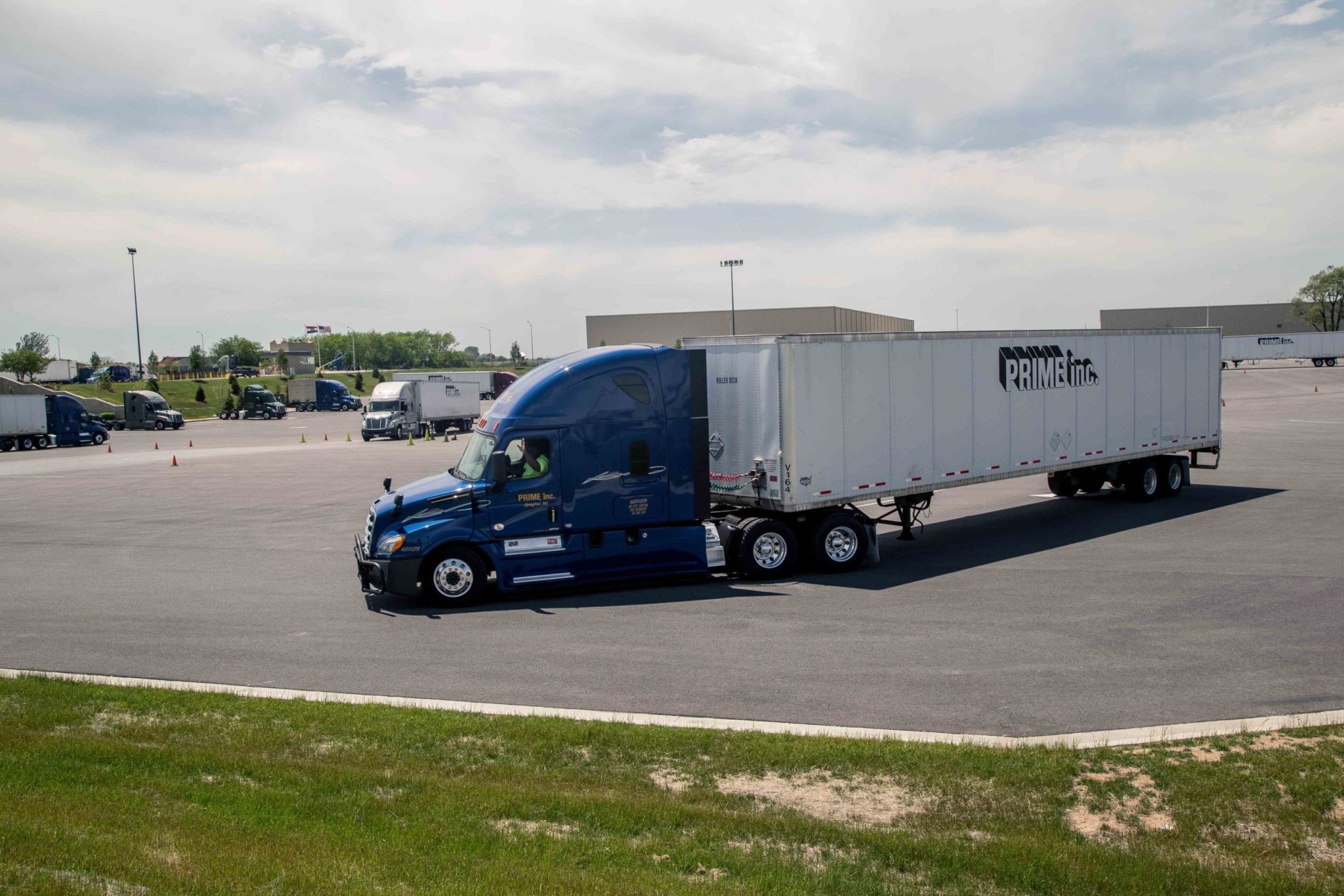 What's Next After Orientation?
Orientation is only your first stop on the road to becoming a commercial driver.
How long does it take to become a truck driver? The entire commercial driver training process at Prime Inc. takes approximately three to four months.
After Prime's orientation, you will spend two to four weeks with a CDL instructor for one-on-one training during the CDL Instruction phase. Once you feel ready to test, you will take the CDL exam at one of our orientation facilities.
After you obtain your CDL, you will move on to the last phase: TNT training. Once you have 30,000 team miles, you will be eligible to upgrade review. Stay on as a company driver or choose to lease your own truck and become an independent contractor. Your options are limited. Upgrade eligibility is dependent on the availability of trucks.
Are you ready to drive with Prime? Curious about our CDL training program?
Apply at Prime today to connect with a recruiter, or learn more about our company sponsored CDL training here.