Your truck is your workplace. It's also your home away from home. Why not make it reflect you? Custom graphics show off your interests and personality. At Prime, you can turn a simple idea into the truck of your dreams.
Stripes & Stuff specializes in fleet graphics and detailing, offering custom wraps and decals for semi-trucks. The best part? They're located right down the road from our Springfield, MO terminal. We've worked with Stripes & Stuff for over three decades to help our independent contractors make their trucks unique.
Medieval castles. An ocean wave. The American flag. Whether you want to highlight your favorite cause, singer or TV show, Stripes & Stuff can bring your vision to life.
Who Can Customize Their Truck?
Custom semi-truck decals, wraps and lettering are reserved for independent contractors at Prime Inc. It's one of the benefits of becoming an independent contractor. Once you lease for at least 3 months with Success Leasing, you can order a custom truck and choose the model and color of your truck, as well as the display graphics that express your personality.
Semi-Truck Lease Purchase Program
The Success Leasing program offers standard lease and lease purchase options for those looking to become owner-operators. Being an independent contractor at Prime gives you more say in which loads you run, the time you take off, and the truck you drive.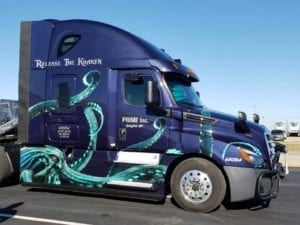 What Decals & Graphics Can I Put on my Truck?
From design to application, Stripes & Stuff has got you covered. You can start with a simple sketch, artwork or an idea.
Want to put your grandchildren's artwork on your truck? No problem. Need a graphic that matches your tattoo? Done. The designers at Stripes & Stuff will work with you to fine tune and finalize your design.
A mythical Kraken with tentacles wrapping around the truck. A dedication to the 9/11 firefighters who lost their lives. A tribute to singer Bob Marley. These are just a few of the designs Prime drivers have created.
Keep in mind that each custom design must be approved by Prime prior to Stripes & Stuff applying the graphics. Prime wants to ensure that graphics and themes are professional as each truck represents the company while crisscrossing the country hauling freight.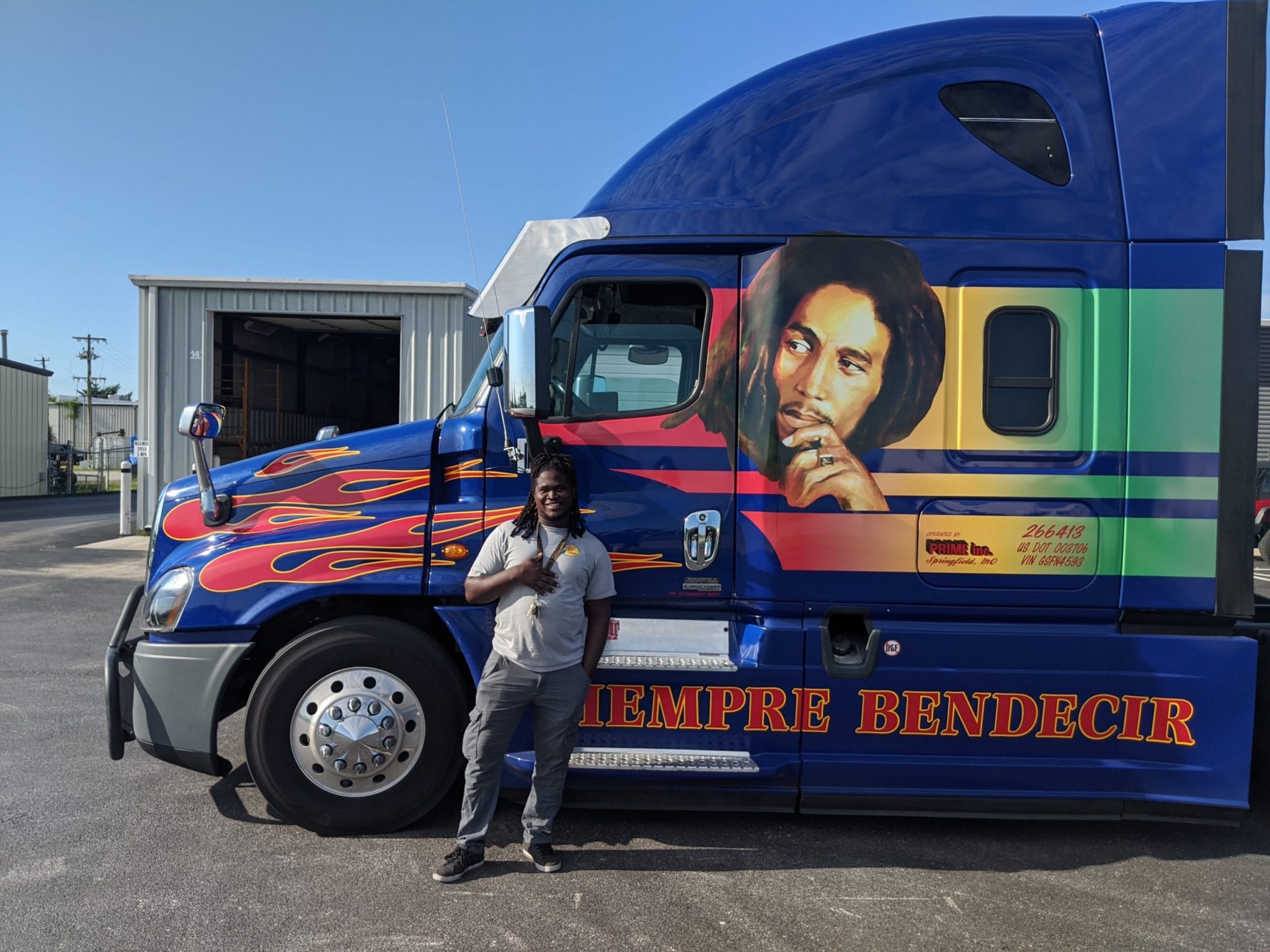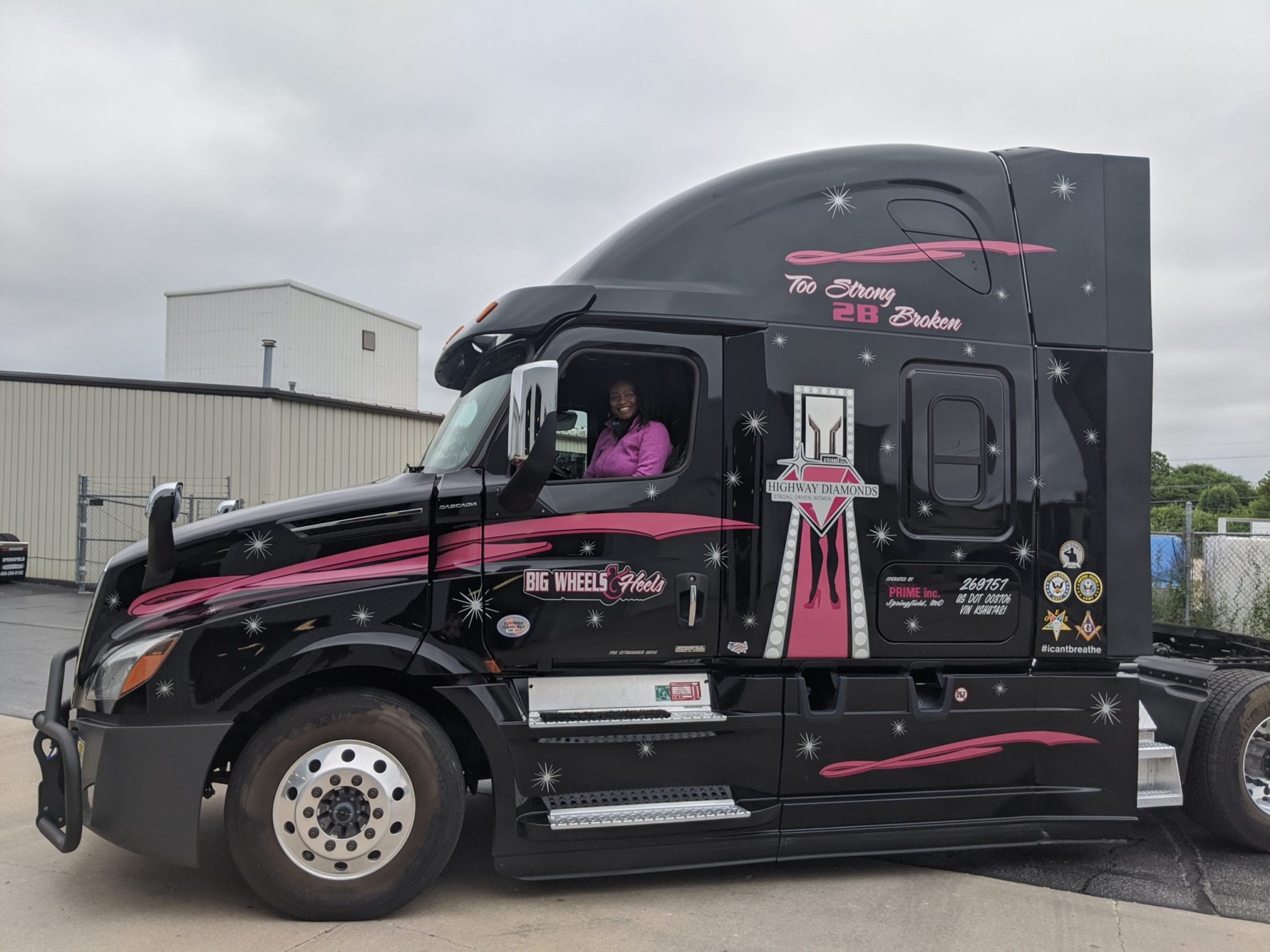 How Much Does It Cost?
The cost of custom decals and graphics depends on the size of the project. Those that require more design work and cover a larger portion of the truck will be more expensive.
A simple door name costs only $10. If you want to add the name and logo of your LLC, that's going to be around $140 to $180.
How much does it cost to wrap a semi-truck? You may be looking at $3,000 to $4,000 depending on the design and style.
Stripes & Stuff offers a few payment options, so you can set up an arrangement that works for you. They collect half down to start the process, and the other half before your truck is delivered to Prime.
You can order graphics through Stripes & Stuff and install them on your own if you wish. This may help cut down on cost.
How Do I Start the Process?
Once you order your truck, Stripes & Stuff can start helping you with your concept. Depending on how complex your idea is, you may need to contact them a few months before your truck's arrival.
Call for a quote. You've ordered your truck. Now you're ready to dress it up. If your idea is complicated, call a few months before your truck will be ready to ensure you get the right materials and colors. Just want something simple like stripes? In that case, you can call a few weeks ahead.
Create your design. The designers at Stripes & Stuff will work with you until your design is exactly how you want it. They'll make sure it works with your truck model.
Print and cut your graphics. After getting the materials, Stripes & Stuff prints and cuts your graphics, so they are ready when your truck comes to town.
Application. Stripes & Stuff works with Freightliner and Peterbilt dealerships to ensure your truck comes to them first. Your decals, vinyl wraps, and more will be applied to the truck.
Meet your new truck. Give your new truck a wave! It's bound to stand out on the lot. Be sure to snap some pictures of your finished truck to share with friends and family.
Ready to get graphics on your truck? Call Stripes & Stuff at 417-869-4409 to start exploring your options.
Interested in driving for Prime? We're one of the largest trucking companies in North America and are proud to say that we train and employ the best drivers in the industry. Apply to Prime today!
Check out more awesome trucks below.