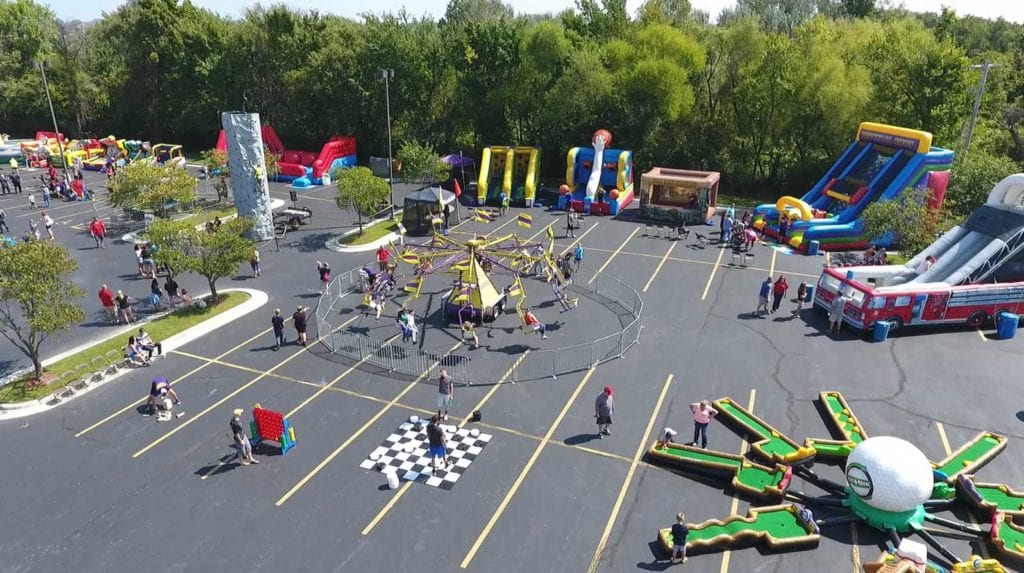 Our Prime Picnics are for our driving and non-driving associates and their families to come together to enjoy fun, food, friendly competition, and more! If you are a driver, please communicate with your Fleet Manager if you would like to be routed to one of these events, and we will do our best to get you to one of them. We really love seeing our drivers at these events, but we want you to know how much we appreciate all of our drivers who continue to haul freight during these dates so we can continue to be the best in the industry by providing unmatched service and meeting the capacity needs of our customers. If you can't make it to one of the picnic events, we hope to see you at the next Prime event.
Pittston, PA -Saturday, August 17th from 10 am to 4 pm
Springfield, MO-Saturday, August 31st from 10 am to 4 pm
Salt Lake City, UT-Saturday, September 14th from 10 am to 4 pm
Note: These events are not open to the public. Please bring your Prime ID Badge for entrance into the Prime Picnic. Immediate family of associates are welcome! 
Prime Truck Driving Championship:
Springfield, MO: Friday, August 30th @ 5 pm
The Truck Driving Championships (also known as the Rodeo) allow drivers to showcase their driving skills on an obstacle course at the Springfield, MO Headquarters training pad. The top finalists have an opportunity to compete on Team Prime at the 2020 Missouri Truck Driving Championships. Any Prime Driver with a CDL can enter! We will be holding this event under the Friday night lights of the training pad. All drivers will need to check in at the main training pad at 5 pm on Friday, August 30th. We will have hot dogs, burgers, brats, cold drinks etc for all who want to come out and compete or watch the event. All event competitors will get a 2019 Prime Commemorative Coin! Any questions, contact Dave White in the Safety Department. Winners will be announced on Saturday at the picnic.
Pride and Polish Competition:
Pittston, PA: Saturday, August 17th @ 10 am (Check in at 9:30 am)
Springfield, MO: Friday, August 30th @ 5 pm (Check in at 5 pm on training pad)
Salt Lake City, UT: Saturday, September 14th @ 10 am (Check in at 9:30 am)
The Pride and Polish competition allows drivers to showcase their truck as well as be recognized for their attention to detail and cleanliness inside and outside of the truck. All event participants will get a 2019 Prime Commemorative Coin! A driver can only compete for prizes at one of the locations. If you have any questions, contact Pam Linhart in Safety.
We hope to see you this year at the Prime Picnic. Thank you to all of our associates for your hard work day and night to make Prime the best in the industry!
Interested in starting your career as a truck driver for Prime? We're one of the largest trucking companies in North America and are proud to say that we train and employ the best drivers in the industry. Apply now online or call our Recruiting Team at 888-664-9121.