Prime Inc, North America's most successful refrigerated, flatbed, tanker, and intermodal trucking company, hosted a Driver Training Development Meeting at the Oasis Convention Center in Springfield, MO on Thursday, January 31st. The meeting was attended by Prime associates from the training, operations, IT, and recruiting departments as well as by Prime Instructors and Trainers representing each of Prime's divisions.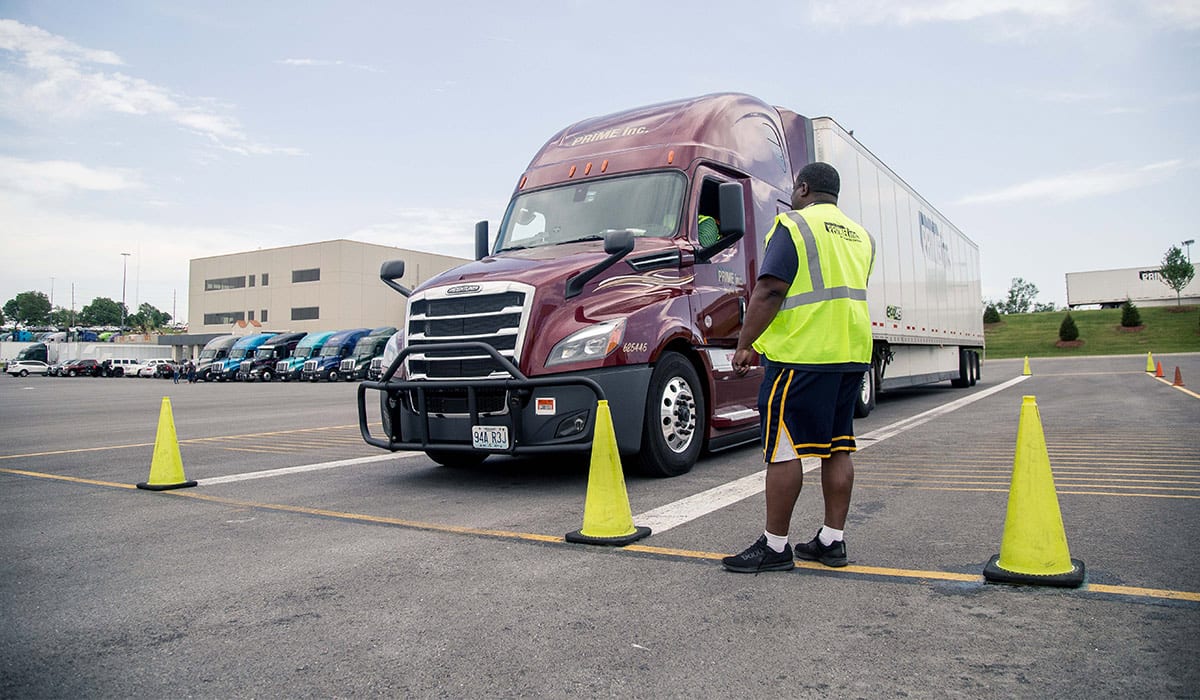 The Prime Student Driver Program started in 2002 out of the concept to help Prime Drivers train their spouses to get their CDL. Since the creation of the Prime Training Program, it has evolved and grown bigger every year helping thousands of new drivers from across the nation to obtain their Class A CDL through hands-on, one-on-one training in the real world. Prime has continued to innovate over the last decade to improve the process and skills being passed on to students and trainees. They are always looking for ways to create an even better experience for their fleet, new and old.
The idea to hold this training-specific meeting was sparked by conversations from the Prime Driver Advisory Board (DAB) Meeting held in November 2018. The DAB members agreed that the training program offered by Prime is one of the best in the industry but that the company could make it even better through some updates to the curriculum, expectations, and training materials provided to new drivers and to trainers/instructors.
The training meeting was coordinated by Stan Kasterke, Prime Training Program Manager, and covered the following topics: program stats; training program criteria, placement, and retention; safety and accident stats/review; Entry-Level Driver Training (ELDT) explanation and criteria, trainer expectations, and collection/documentation of training. This event was a starting point for program improvement and opened up opportunity for dialogue and innovation from both driving and non-driving associates. Next steps following the meeting? All attendees were asked to review current curriculum for CDL Instruction and TNT Training phases and provide feedback on updates and changes within the next 2 weeks.
"A successful program doesn't happen from one person's work or ideas; success comes from a group of people coming together with focus and intent," states Stan Kasterke. "The Prime training program has proven to be successful in helping individuals become safe professional commercial vehicle operators, and making Prime #1 because of our on the job training program. This meeting is the start of building on a strong base, but going to the next level for those who rely on our company as an industry leader."
If you would like to learn more about the Prime Student Driver Program, visit http://www.driveforprime.com.
About Prime, Inc. 
Prime, Inc. is North America's most successful refrigerated, flatbed, tanker, logistics and intermodal transportation company. Company driver and independent contractor opportunities available in all divisions. New drivers can earn their Class A CDL through the Prime Student Driver Program with new classes starting weekly. At Prime, we have built a strong and enviable reputation for providing superior transportation services throughout North America. Our commitment to providing unsurpassed world-class customer service continues as we seek new methods, technical advances and systems which enable us to meet the ever-increasing demands of the shipping industry.