The nation is still reeling from this year's 2020 COVID-19 pandemic. The unprecedented health crisis led to hundreds of thousands of deaths worldwide, a national economic crisis and a terrifying new normal for countless Americans. But through it all, Prime associates have shown incredible courage and resilience in their efforts to keep the American supply chain moving. At the pandemic's onset, Prime's leadership team sprang into action, enacting research-driven company policy to prevent widespread infection. On the road, Prime drivers stayed flexible in the face of demanding hours, inconvenient driving conditions and anxiety-inducing infection numbers across the country. While no industry went untouched during the height of the pandemic, Prime associates bravely stayed the course. Now, as the world slowly creeps back to a new normal, Prime is stronger than ever before. Prime remained focused on community engagement by donating money to Cox Health's COVID-19 ICU in Springfield, Missouri, and connecting with organizations like the Good Samaritan Boys Ranch, in addition to rapidly employing creative measures to protect associates. The result was an uncanny team-wide unity—and a number of success stories that speak to the power of Prime. These are just a few of those stories.
KEEPING DRIVERS SAFE
Between mass grocery store runs and online store markups, hand sanitizer became nearly impossible to find during the onset of the pandemic. That left Prime's leadership team wondering how to protect associates on the road. Fortunately, the team was able to track down large quantities of bulk hand sanitizer—but no travel-sized containers. That's where Ozarks Coca-Cola came in. To solve the problem, Angie Reynolds, who works in Prime's payroll department, worked with her husband, Ben Reynolds, a district sales manager at Ozarks Coca-Cola. Ben was able to acquire 2,200 empty soda bottles, which Prime associates filled with bulk hand sanitizer and left for drivers at a Springfield truck bay. "I've been here for almost 20 years now, and our company is celebrating its 100th year of being family-owned," Ben says. "Coca-Cola's contributions to the community really make you feel good—to know you work for a company that really makes an impact. Prime is another company that just goes above and beyond for the community."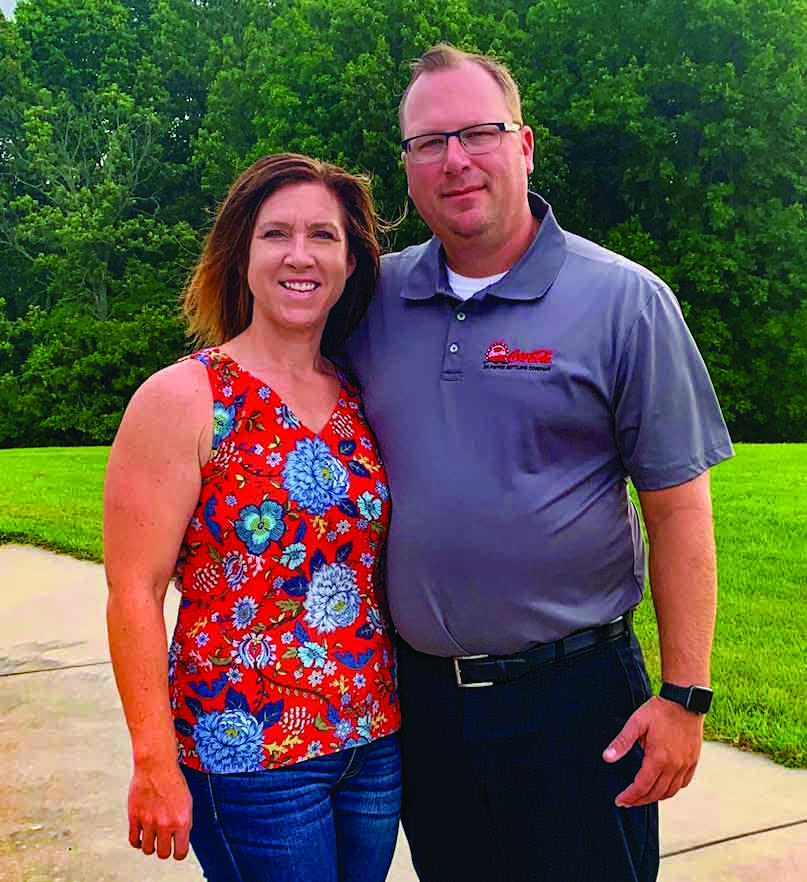 DISPLAY OF KINDNESS
Director of Leasing Darrel Hopkins has been with Prime for 25 years, but the COVID-19 pandemic shed light on Prime's community ties in new ways. "When you have a situation like COVID, where people are presented with emotional, financial and physical challenges, you see the people you work with every day stepping up and doing things to help others," Hopkins says.
That was true on and off the road—like when Prime drivers received 50 COVID care packages from residents of the Good Samaritan Boys Ranch, a home for abused and neglected boys between the ages of 10 and 18. "The boys took a tour at Prime's Springfield terminal a while back, and they were very impressed with our drivers," Hopkins says. "Then, when they were given the opportunity to give back during COVID, they chose Prime drivers."
The packages included toiletries, hand sanitizer and healthful snacks to encourage Prime drivers to keep on trucking during the public health crisis. "The fact that these young men took time to put care packages together for drivers they don't even know—it makes you appreciate our connections with the community," Hopkins says. "It reinforces that I made the right decision when I came to work for Prime 25 years ago."
A VOICE FOR DRIVERS
As a 2019 America's Road Team Captain, Dee Sova is an ambassador for drivers across the nation. That unique responsibility took on new urgency during the COVID-19 pandemic, when drivers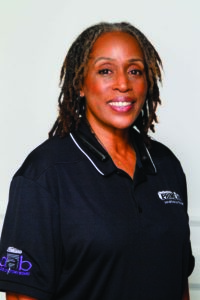 had to juggle demanding hours and public health uncertainty to get the job done. "I was constantly washing my hands and wiping down the truck every other day," Sova says. "In the beginning it was hard to find masks, so I was wearing plastic gloves and using a bandanna to cover my face." According to Sova, drivers had to get creative in a number of unexpected ways; for example, finding parking spots when rest areas were closed, or accessing food when fast food restaurants wouldn't allow drivers to walk up to drive-thru windows. "That stress was a lot to bear," Sova says. "There was also an increase in loads. Before you even finished your current load, you were already scheduled for the next load. You'd take your 10-hour break and then get up and go on to the next job."
In the end, drivers like Sova leaned into a public service-oriented mission to get the job done. "Our goal was to make sure our customers were satisfied," Sova says. Drivers also relied on Prime for day-by-day communication while on the road. "They kept us informed," Sova says. "Whether that was filling us in on the number of associates working from home and how that was going to affect us, or providing us with hand sanitizer and masks and taking our temperatures at all terminals."
Despite the unexpected crisis, Prime's associates stood together—and came out even stronger. "Nobody was ready for this," Sova says. "Never in my 29 years of driving did I think I'd be driving through something like this. But Prime had our backs the whole time."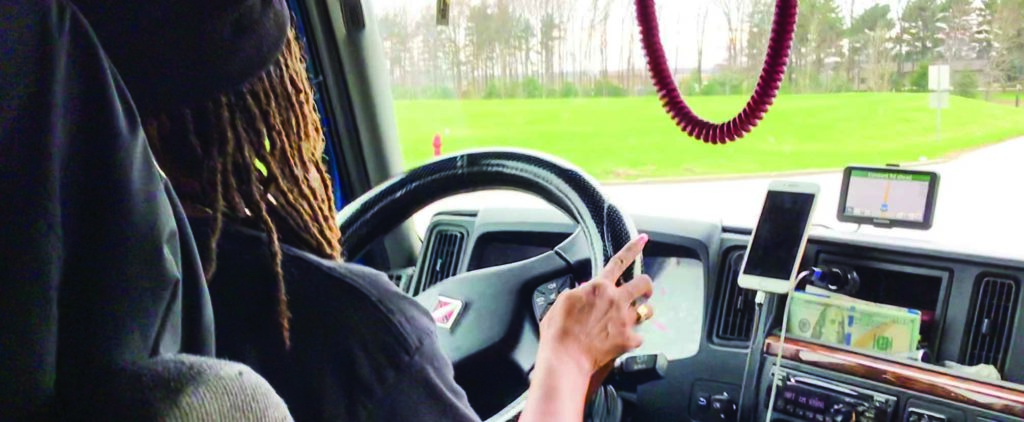 SAFETY FIRST
When the World Health Organization declared COVID-19 a global pandemic on March 11, health professionals including Dr. John Abraham were forced to reckon with the new normal. Abraham, a Springfield-based family medicine doctor for Prime associates, explains the three steps he took to control the outbreak within Prime's Springfield facility.
Step One:
Gather Information
"When COVID became a pandemic, I spent a lot of time digesting the news and trying to figure out procedures to keep drivers safe," Abraham says. Ultimately, Abraham worked with Prime leadership on two major priorities: to protect drivers from the virus, and to quarantine symptomatic cases before the drivers spread the virus further. Abraham required every Prime driver to take a temperature test and answer a questionnaire upon entering terminals, while in-house associates began working from home in waves.
Step Two:
Manage the Outbreak
Once multiple positive cases were identified, Prime leadership had to get creative. Prime set up a quarantine wing at a nearby Campus Inn and required a negative COVID test before drivers were allowed back on the road. While COVID-positive drivers recovered in the quarantine wing, Prime staff provided them with meals and other necessities. With those measures, Prime was able to assist drivers and work to slow the spread of COVID.
Step Three:
Plan for the Future
"We never thought we'd see a pandemic of this scale, and the world was obviously very ill-equipped," Abraham says. "Moving forward, I recommend that organizations like ours have an action plan in place, as well as a wellness champion who can spearhead the process and make sure information is consistent." Abraham also advises organizations to keep associates informed every step of the way. "With COVID, we saw quite a bit of contradicting information," he says. "It can be hard to sift through if you don't have the medical background to identify fact from fiction."
LIFE IN QUARANTINE
When Kevin Marquis tested positive for COVID-19, he was understandably nervous. "I was the first driver in Springfield to be diagnosed, and I'm a diabetic," Marquis says. "So even though my symptoms turned out to be mild, I was a little uneasy." As the first of 12 positive COVID cases identified in the Springfield terminal, Marquis headed to the Campus Inn quarantine wing to recover until he tested negative 28 days later. Marquis and his wife, Kendra, were pleasantly surprised by the level of support he received while in quarantine. "They provided all of my meals, and Prime Training Program Manager Stan Kasterke even went to Walmart to get me some allergy medicine." At one point, the wing attendants even picked up Marquis's beverage of choice: Diet Pepsi. So, how did Marquis pass the time? "I mostly just watched tons of TV," he says, laughing.
Now fully recovered, Marquis is thankful for Prime's support, but he hopes his experience will be a lesson to those easing up on preventative measures. "I don't think people should relax just yet," Marquis says. "Above all, you should wear a mask, as well as keeping your distance from others."
ABOVE THE CALL OF DUTY
As Prime's Corporate Director of Security, Bill Boehning is focused on the safety of Prime associates. That's why, when the COVID pandemic reached Springfield, Boehning mobilized his security team to go above the call of duty and rigorously screen Prime associates for COVID symptoms.
To be safe, the security team became responsible for taking all associates' temperatures as they entered both the Prime Plaza and main entrance; those with temperatures of 100.4 or higher were not allowed to enter the property. "All security associates are going above and beyond," Boehning says.
He's especially grateful for their service given his own experience: He contracted COVID in mid-March and was completely out of commission for 30 days. "I don't remember a lot other than occasionally getting out of bed," Boehning says. "I lost 20 pounds in 14 days. I didn't have enough energy to walk from my bed to the couch. There were a few days where I wasn't sure if I would wake up again."
See the article in the Prime Ways issue here on page 18!
Looking to join the Prime Inc. Family? Learn more about Prime Inc here: www.primeinc.com.