Prime drivers aren't strangers to getting creative when it comes to making mindful food choices when they're out on the road. For Emily Plummer, the challenge is heightened both by the COVID-19 pandemic and her Type II diabetes.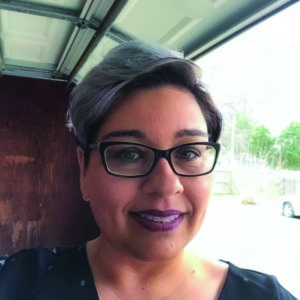 Plummer has been driving with Prime for 21 years and currently drives as a team with her husband. While she loves her job, she didn't always realize her health could end her career. About four years ago, Plummer found out her blood sugar levels were out of control and was on the brink of a major health crisis. Her doctor warned that her situation would only get worse unless she made a change.
"It's probably the hardest thing I've done," Plummer says. "But once you focus more on eating healthy and moving more, then everything at that point just falls into place." Plummer chose to follow a keto-based diet and says she focuses on avoiding sugar and making sure she gets plenty of protein and vegetables in her meals. But, during a pandemic, Plummer says it is harder than ever to find healthier options in a pinch.
"You can't get to a Walmart in the middle of the night like we used to," Plummer says. "A lot of the fast-food restaurants are closing around 7 or 8 p.m., and then a lot of the Denny's or TA travel centers, they've completely shut down."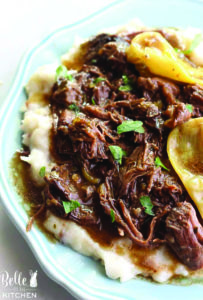 Instead of relying on fast food, Plummer says she and her husband look for meals that can be made and reheated easily, even when out on the road. One of her favorite on-the-go meals is her Mississippi Roast because it's an easy and delicious slow cooker recipe. "That's the main thing," she says. "We look for recipes we can make in the crock pot. One simple dish, and we're done with it."
Emilyís Mississippi Roast
Ingredients
Chuck roast, 3-4 lbs.
1 packet of ranch dressing mix
1 packet of au jus mix
8-9 whole pepperoncini peppers
1 stick of butter
Instructions
Plummer adds all the ingredients above to a slow cooker, turns it on high, and lets it cook eight hours. She says this pot roast is a favorite of hers because it can easily be reheated in the crock pot and feeds her and her husband for five days. "You can start it in the morning, and then by the time your shift is done, your meal is ready," Plummer says. "So it's pretty convenient."
See the article in the Prime Ways issue here on page 11!
Looking to join the Prime Inc. Family? Learn more about Prime Inc here: www.primeinc.com.