In a fleet of trucks, Ken BeBout's stands out.
Ken and his wife, Linda, are team drivers for Prime. After 30 years in the restaurant industry, Linda decided to switch to driving when she attended Ken's orientation at Prime. "The leadership is great, the facilities are top notch, and there's a daycare and salon," she says.
Linda fell for Prime's amenities and then Ken became her trainer. Now, they've been on the road for the past six years and still love the company that attracted them years ago.  "We couldn't be happier with Prime," Ken says. "Having an owner who cares about his team, instead of working for a company that only cares about profit," Ken says.
Several years into driving, the couple has added their own personal style to their ride. They ordered their third truck through Success Leasing, and it's a showstopper. "The last one was a pretty nice truck, but this one we went all out on," Ken says. "Everyone goes for the same sports theme or patriotic or military. I went with carbon fiber. It is half wrapped in carbon and half wrapped in black holographic chrome. It was done by Stripes and Stuff. Every day, I get stopped a couple of times a day. Every day."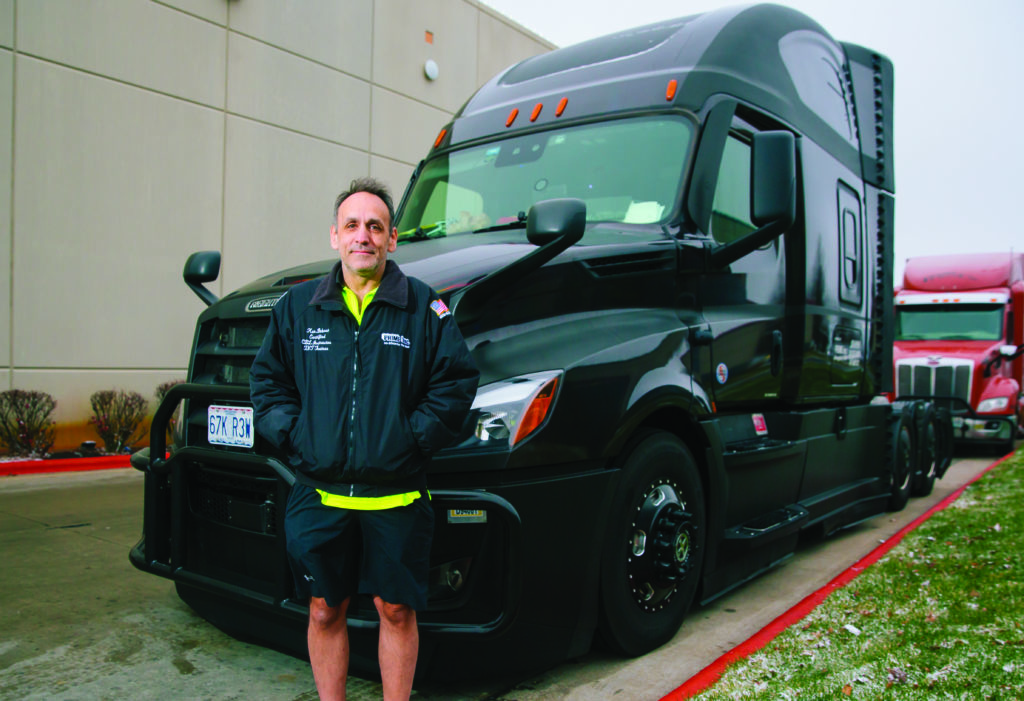 Decked Out
Ken got the idea for the holographic wrap at a car show. He saw the treatment applied to a Lamborghini and decided he wanted it for his truck. There are pinstripes and black reflective tape in all the seams, which creates a Tron effect when the lights hit it. "My truck goes every bit of the rainbow so it has a prism effect," Ken says. "It doesn't matter if it's day or night, as long as there is light on it.""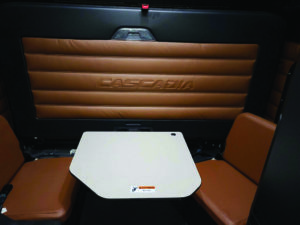 Interior Upgrades
While the truck is impressive on the outside, the inside has a plethora of upgrades. Between the wrap and interior upgrades, the BeBouts have sunk an extra $30,000 into the truck. A few highlights include: FlowBelow, which helps reduce fuel consumption, upgraded NorthStar batteries, oil and transmission fluid life monitor, upgraded alternator and fuel water separator and full aerodynamics and front air ride suspension, so the couple can raise and lower the rear suspension for heavy loads and high hook loads.
Life Saver
The wrap was pricey, about $7,000, but the treatment will actually extend the life of the truck's paint job. "The wrap will last three to five years, and I can pull it off and I will have brand new truck paint underneath," Ken says. "It completely protects the paint." In high-wear areas, such as the bottom fairing, Ken has carbon fibers and a thick wrap. That helps protect the truck from road debris.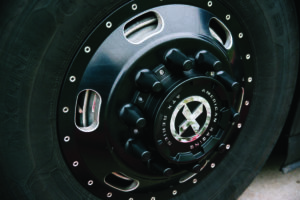 Lane Keep Assist
One of Ken's favorite features is Lane Keep Assist. "I can set cruise control, and it helps the truck maintain the lane. It is driver assisted driving. I can relax my hands on the steering wheel. It works well when the wind blows hard because you don't have to fight the wind," Ken says.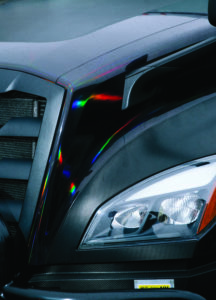 Getting a Deal
Despite the extra cost, they actually saved money. "The salesman at Freightliner said I could get a better deal with Prime," Ken says. "It was actually less expensive by $7,000–8,000. Our last truck ran 1 million miles in five years. I hope this will, too."
See the article in the Prime Ways issue here on page 14!
Looking to join the Prime Inc. Family? Learn more about Prime Inc here: www.primeinc.com.