Prime's Training Program gives you one-on-one experience with a trainer so you can ace your Class A CDL exam and start your career in trucking. After earning your commercial driver's license, you will be eligible to work for Prime!
Read more about how to get a CDL.
One-on-One CDL Training
Once you complete orientation at our Springfield, MO; Pittston, PA; or Salt Lake City, UT terminals, you will move onto the second phase of your Class A CDL training—getting behind the wheel.
Getting a CDL requires practice. Following orientation, you will run real loads with an experienced instructor for two to four weeks.
Since you'll be driving with your CDL Learner's Permit, your trainer must be available to assist you at all times. You won't ever be driving by yourself or while your instructor sleeps during this phase of training. Your instructor must be alert and in the passenger seat any time you take the wheel.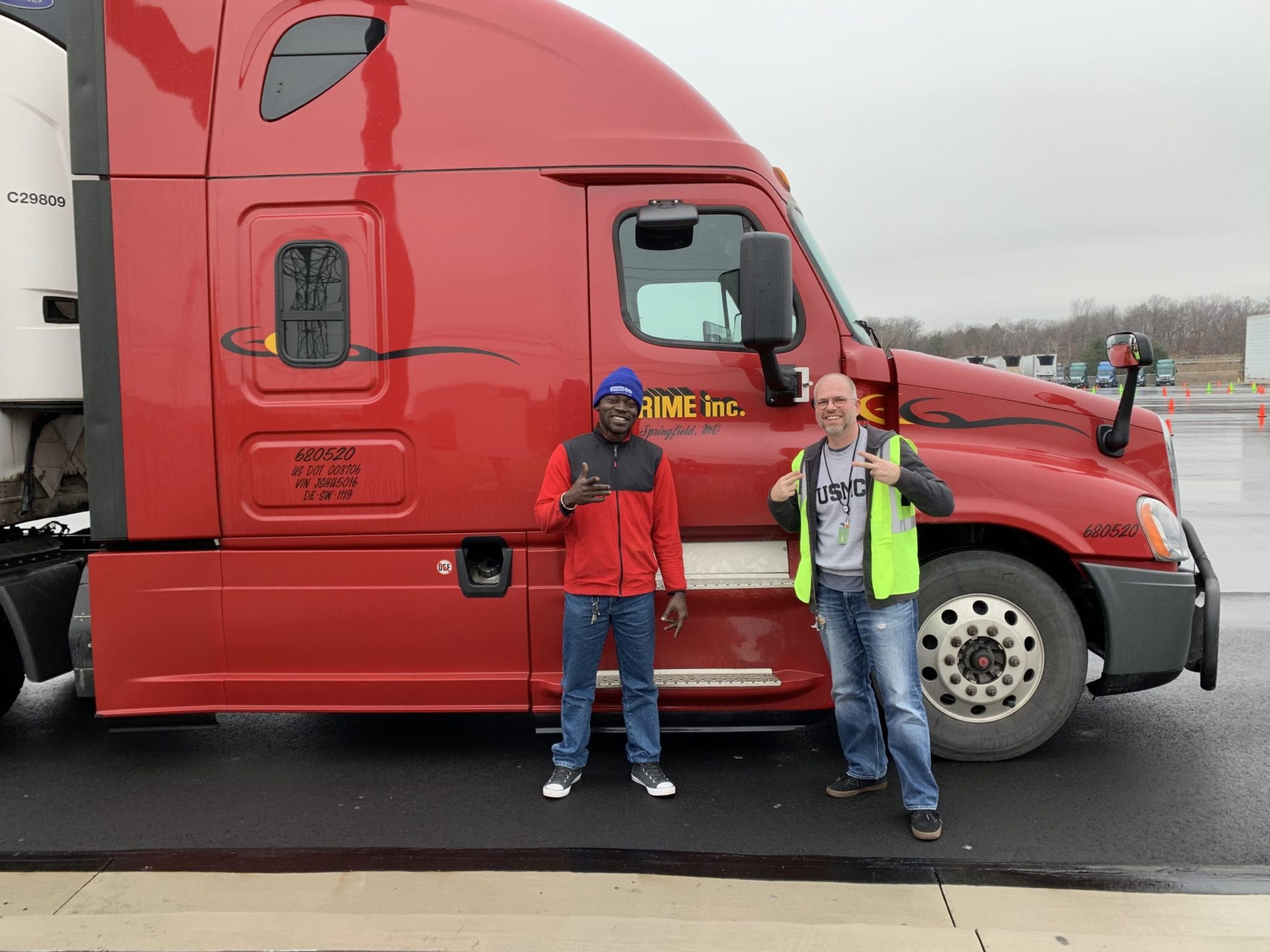 Practicing for the CDL Skills Test
Much like you did when first learning to drive a car, you will learn the ins and outs of driving a semi-truck with an automatic transmission.
Your instructor will focus on helping you pass the Class A CDL driving test. As someone who has been there before, your trainer will be ready to help you practice the skills you'll be tested on during the exam.
Out on the road you will learn to:
Safely maneuver a semi-truck and trailer, including driving, backing, and turning.
Use the truck controls.
Inspect a semi-truck and trailer.
Taking the CDL Exam
The Class A CDL exam is broken into three parts: the Vehicle Inspection Test, the Basic Controls Test and the Road Test. You must pass all three to obtain your CDL.
Once you finish training with your permit, you will come back to one of Prime's orientation facilities to take the CDL skills test. You do not have to return to your home state to take the exam. You may take it with our certified examiners at one of our main terminals in Springfield, MO; Pittston, PA; or Salt Lake City, UT.
You will test using your permit from your home state. Once you receive passing CDL scores, Prime will transfer those scores to your home state. After you pass, you will return home to upgrade your permit to a CDL.
For example, if you take the test in Missouri, you don't have to get a Missouri CDL. You can take the test in Missouri at Prime using your Oklahoma permit and have your scores transferred to Oklahoma to get your CDL there.
Note that your CDL will have an automatic restriction since Prime trains drivers on automatic transmissions.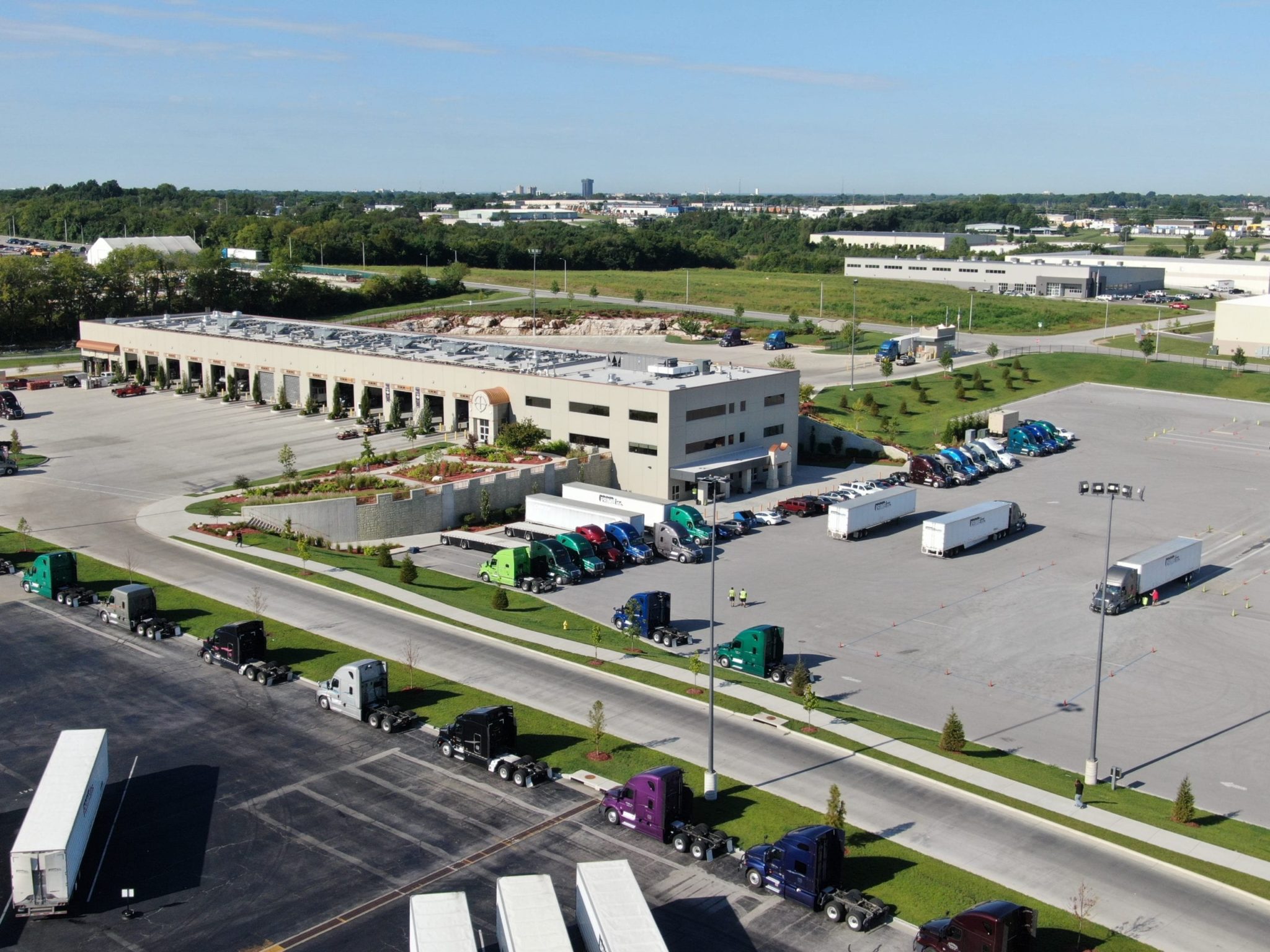 Do You Get Paid for CDL Training?
This portion of training is unpaid. You will be paid for driving when you move onto TNT training.
Prime provides a $200 interest-free loan each week for food and other travel expenses during this stage of training. You will pay the loans back at $25 per week after obtaining your CDL.
After your initial $100 fee (which will get refunded after you complete orientation) and permit costs, the training program costs you nothing more as long as you drive for Prime for at least one year.
Once you pass your CDL exam, you are eligible to become a company driver. And if you pass the CDL exam on your first try, you will earn a $250 "trifecta" bonus from Prime!
The Next Step: TNT Training
The next portion of your commercial driver training is TNT training. In this final phase, you will be team driving with a TNT trainer. Together, you will complete 50,000 team miles over three to four months.
You will earn $700 per week guaranteed for the first 40,000 team miles. After that, you will earn $800 per week until you upgrade. As long as you are available for dispatch, you will earn these weekly guarantees.
You also have the option to upgrade to become a team company driver after obtaining 30,000 training miles. If you're interested in teaming up early, you can sign up to be matched with another driver looking to team up.
Already have your CDL but no recent experience? CDL graduates will go through Prime's orientation and be fast-tracked to TNT training to obtain 60,000 training miles.
Looking for truck driving jobs with training?
Apply to Prime today and learn more about our training program when you connect with a recruiter.
Want to speak with a Recruiter before applying? Call 866-290-1568 to reach our Recruiting Department.