When Blake and Amber Bramel first learned they would be working from home due to the COVID-19 outbreak, they weren't too concerned. The Bramels both work for Prime. Amber is a Sales Assistant in Refrigerated Sales and Blake is a Maintenance Advisor in the Road Assist department. Both could transition to home offices fairly seamlessly. However, things changed quickly when the schools announced they would be closing after spring break. The couple lives in Ozark, Missouri, with their four children: Mia, 4; Beckett, 5; Bentley, 6 and Vincent, 8. "We had to buy a second computer, and set up an office in our bedroom," Amber recalls. "We also had to go buy a lot more groceries since we'd be eating every meal at home instead of just dinner!"
Figuring out how to work from home while teaching their young children on tablets and laptops was a bit of a challenge at first, but the family finally developed a rhythm, and things got easier. "We made a very fluid routine that included free-play time in the mornings after breakfast, school work time, crafts, outdoor time (or inside workouts for rainy days) and then independent reading time in the afternoons before dinner for the kiddos," Amber says. On some stressful days, the schedule had to be relaxed, but the Bramels found that it helped the kids to know what to expect, so they weren't constantly trying to keep them entertained. The biggest challenge the family faced was helping their kids work through their anxieties and sadness about not seeing their friends and teachers.
Despite the hurdles, the family found a silver lining from this major life change. "We've come to realize that 'normal' isn't necessarily the best way," Amber says. "Before this, my day started at 4:45 a.m., and it was chaos trying to get all of us ready and out the door to be at school at 6:30 a.m. when they opened the doors for drop off, get the younger two dropped off at daycare after the commute, and then make it to my desk. I was frazzled every morning before my work day even started."
Without this morning chaos, Amber and Blake were able to be clocked in and working at 7:00 a.m. every day. They also found that they had a lot more time to spend together as a family. At night, the Bramels enjoyed a family walk around the neighborhood or played in the backyard with the kids. They had time to make a fresh dinner from scratch and relax as a family.
"Going, going, going all the time and being busy isn't necessarily a good thing," Amber says. "Spending quality time with your family doing outdoor activities together and sitting down to a relaxing meal together is really the most important thing." Turns out, the entire family benefited in a positive way from the sudden change in life. "Everyone is happier," Amber says. "And our mental health has seen a lot of improvements!"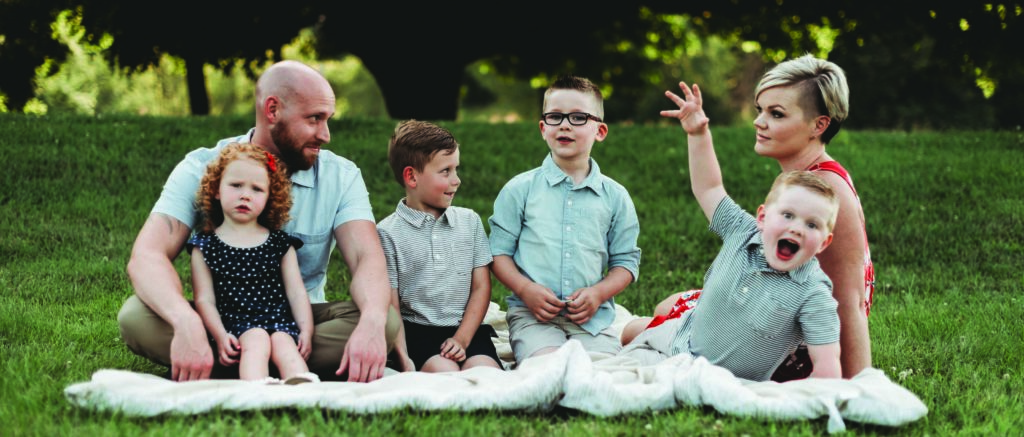 See the article in the Prime Ways issue here on page 32!
Looking to join the Prime Inc. Family? Learn more about Prime Inc here: www.primeinc.com.