Prime Inc. uses more than one type of trailer to haul products across the country, and one of these is a tanker trailer. A tanker trailer is connected to a base model tractor with aftermarket parts added on for operations, according to John Ogren, a lease operator in the tanker division. Ogren says the extra parts include a hydraulic PTO, which powers the pump on the trailer when the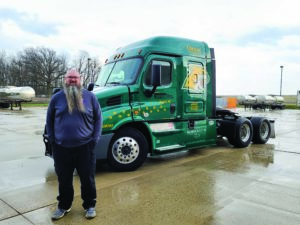 driver unloads and a heat-in-transit system, which circulates coolant from the engine through the trailer to maintain product temperatures. Those simple alterations allow tanker trucks to haul temperature-sensitive freight including canola oil, palm oil, chocolate and pet food flavoring. At the start of this year, there were 300 tanker drivers at Prime. Ogren, who is known for making YouTube videos on maintaining tanker trucks, has some tips for drivers on how to keep tankers running smoothly.
Ogren says maintaining product temperature is the most important factor, especially when transporting products like oils that can harden in transit at various times throughout the year. "Making sure you have a good supply of extra coolant on your truck to maintain the heat-in-transit system at capacity while not running your engine out of coolant is imperative," he says.
Having a bernzomatic propane torch and knowing where to apply it without damaging rubber gaskets is a way to unload without having to steam the entire trailer, as the rear of the tanker trailer is the only part not insulated. Keeping plenty of spare gaskets and pump rebuild kits on your truck can save you time and money, Ogren says. "Unfortunately, it can be very difficult to determine prior to unloading if the seals in the pump need to be replaced. Keeping a supply on hand is the best solution rather than not having any once you discover they are needed."
Have extra spill kits on hand. Ogren says spill kits can be very expensive, so one way Ogren saves money is by replacing the Pig Absorbent Pads, inside the kit, with puppy training pads. These smaller pads are great for the smaller drips, while drivers can save the Pig Pads for the bigger drips.
Watch for leaks. Ogren says that the fittings on the front of the trailer for the heat-in-transit system are prone to leaking. "They are fairly simple to replace, and learning to replace them yourself as a driver can save time, leaking coolant and even make you money, as Prime will pay for repairs the driver can do to Prime trailers," he says.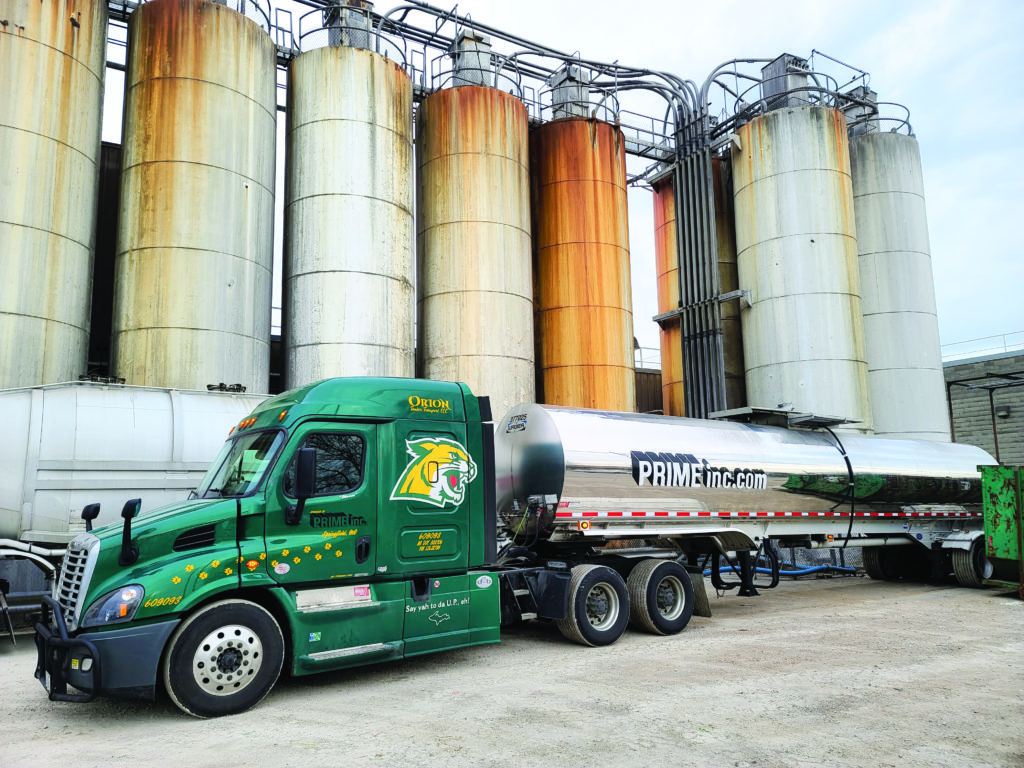 For more tips from Ogren, check out his YouTube channel.
Ogren shares YouTube videos with tips and stories about driving a tanker truck for Prime. He uploads at least one or more videos monthly. Videos range from talking about maintenance tips and weigh stations to new regulations and parts that are worth fixing.
See the article in the Prime Ways issue here on page 16!
Looking to join the Prime Inc. Family? Learn more about Prime Inc here: www.primeinc.com.