Construction is underway at the new Prime Inc. facility in Minooka, IL which has an estimated completion date of Dec 31, 2021.  The facility will include a tank wash specifically for the Tanker Division along with maintenance shops, amenities, and parking for all divisions. This facility will be accessible to Prime Drivers in all four of our divisions: Refrigerated, Tanker, Flatbed, and Intermodal.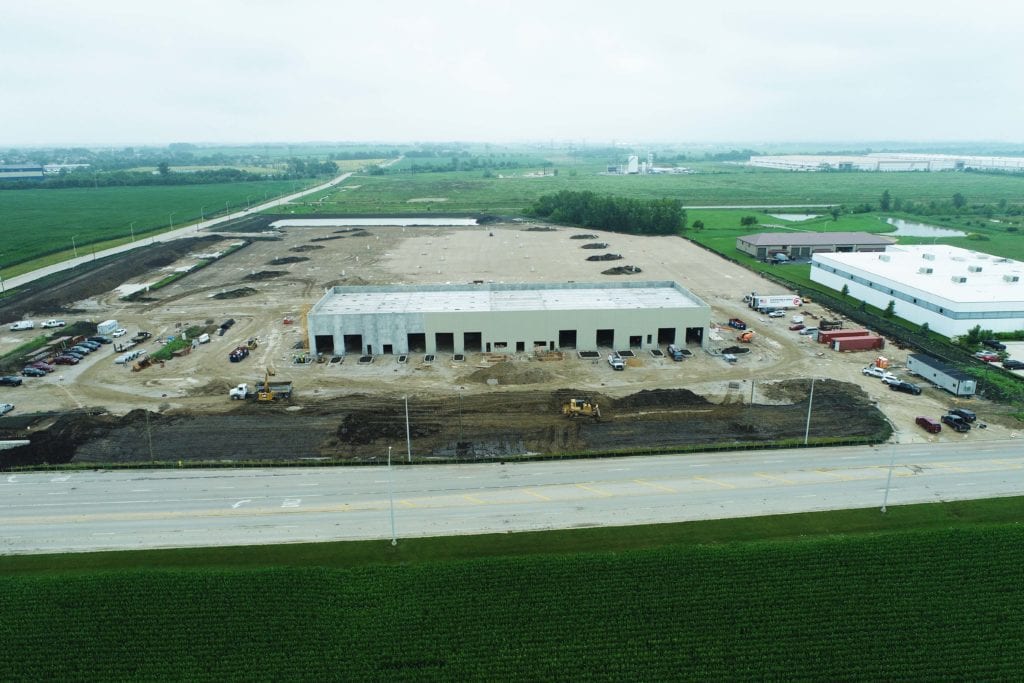 Here are the plans for this new space:
Location: 6901 East Minooka Rd, Minooka, IL

Just south of I-80 and west of I-55
Couple blocks west of Pilot Travel Center Truck Stop

24+ acres

316ft – 8" X 105ft Terminal Building footprint (33,259 SF)

Wash Facility (West Side):

(2) Tank Wash Bays
(1) Refer Wash Out Bay
(1) Wash Equipment Bay w/ Mezzanine
(1) Wastewater Equipment Bay

Shop (East Side):

(3) Tractor / Trailer Shop Repair Bays
(2) Trailer Rebuild Shop Repair Bays
(1) Parts Room Bay w/Mezzanine

Office / Amenities Area:

Driver's Lounge & Vending Room area
Driver Showers & Bathrooms (Men & Women)
Driver's Laundry room
Conference / Training room
Pedigree and Operations Offices

Site:

Main Driver's Entrance off McClendon Road
(2) lanes Inbound (staging room for 4 tractor / trailer rigs)
(1) lane outbound

Guard House
Associates Entrance off Minooka Road
(1) Inbound & (1) outbound lanes
Parking spaces:

(118) Tractor / Trailer Parking spaces
(36) Tractor Parking spaces
(100) Driver Long Term Parking spaces
(42) Associates and Visitor Parking spaces

Outdoor Pavilion (picnic tables, grills and cover)

Interested in joining Prime Inc? Give us a call today at 888-664-9121 or click Apply Now at the top of the page.