Jennifer Wardlaw has one of the biggest jobs at Prime. As Director for the Prime Kids Learning Center (PKLC) in Springfield, Missouri, she cares for the company's tiniest team members. Her biggest reward is seeing the impact the onsite facility has on the families who work at Prime. "Our open door policy allows parents to take a few minutes away to play with their little ones and regroup following stressful moments," Wardlaw says. "It feels good being able to offer peace of mind to parents who know their children are getting the best care possible a few steps away."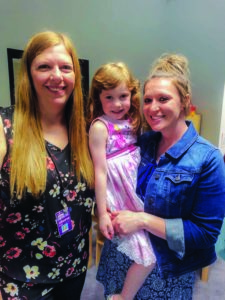 Wardlaw began working at PKLC in August 2008, after working at a small child learning facility. She originally pursued a career in advertising and public relations but found that her true passion was for education. She switched paths in college and earned her credentials as a Child Development Associate. "After coming to Prime, I fell in love with the facility, staff and families right away," she says.
Prime Kids Learning Center was built in Springfield alongside the Millennium Building in 1999. "From the beginning, Robert Low has provided us with a wonderful space for learning and driving passion for the work of caring for our most precious cargo," Wardlaw says. As part of the Millennium building's amenities, state-of-the-art onsite childcare has been a vital part of attracting and maintaining qualified associates to the Prime family. "The center has an amazing team of 16 teachers who dedicate their days to our students," Wardlaw says. The center's maximum capacity is 81 students, and the center currently offers enrollment for children ages 6 weeks through preschool.
There is no typical day at PKLC, which has six Creative Curriculum-inspired classrooms that encourage exploration and play-based learning with peers. The center also offers additional learning opportunities from the Springfield community including visits from the library, Dickerson Park Zoo, pottery projects and enrichment programs.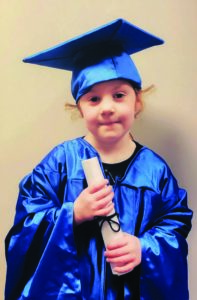 Recently, PKLC held its first preschool graduation ceremony. The idea was years in the making, and Wardlaw says it finally came to life, "after seeing the parents' excitement in our Annual Parent Survey." PKLC instructors Mrs. Jen Ivory and Ms. Brittney File designed the ceremony around the interests of the tiny graduates, which meant there were no diplomas or tassels. Instead, the graduation included music, a fabulous fanny pack dance and awards. "Hosting the event in the cafe gave us a wonderful opportunity to share the accomplishments of some of our youngest members of the Prime family with the rest of our team," Wardlaw says. Families also enjoyed a classroom celebration and slideshow following the ceremony. Along with a 2020 Preschool Graduation, the center plans to host another Teacher Appreciation Banquet, a St. Jude Trike-a-Thon, a Scholastic Book Fair and a Ronald McDonald House Art Show this year. "We love keeping traditions alive at PKLC," Wardlaw says, "but my favorite part of every day is sharing in the joys of early learning experiences with our children, families and teachers."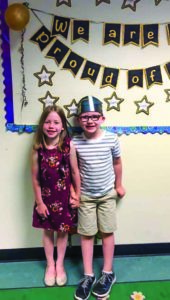 The success of the Springfield daycare has led to the development of another Prime Kids Learning Center in Salt Lake City. Wardlaw is currently transitioning into a new role with the Springfield PKLC as assistant director and has been directly involved with helping the Salt Lake City center build its daycare program. "The SLC facility has been a very exciting opportunity," Wardlaw says. "It's going to be a wonderful place for learning, and we are looking forward to meeting and training the new associates as they arrive."
Wardlaw has been a part of the initial planning and licensing for the facility and will also be a part of the search team for staffing and training prior to its opening. The details are still being finalized for the SLC facility, but it will be very similar in size to the Springfield location. As Wardlaw continues to help grow Prime's preschool and childcare offerings, she remains positive about the impact the centers will continue to have on Prime families. She says, "PKLC has a magical mix of hard working associates who love what they do, children who love to learn and explore and parents who work with us to provide the best early childhood experience possible."
See the article in the Prime Ways issue here on page 4!
Looking to join the Prime Inc. Family? Learn more about Prime Inc here: www.primeinc.com.